Kripalu Recipe: Kale Walnut Pesto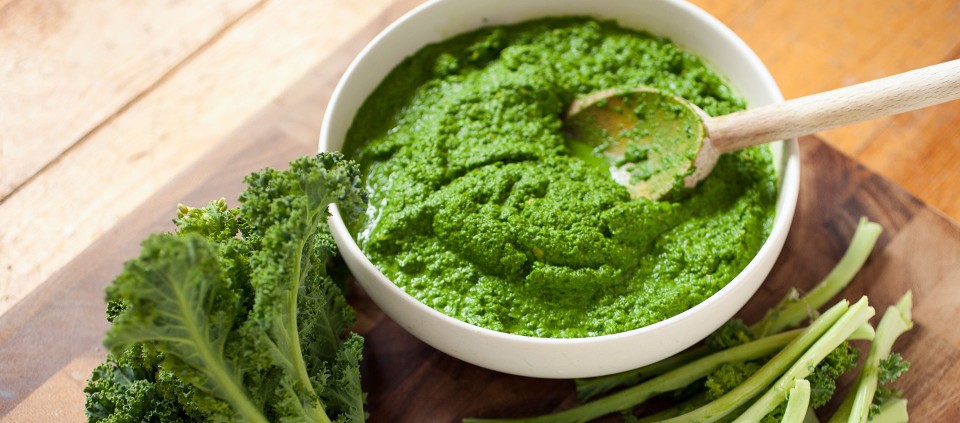 Drizzle this nutrient-packed pesto over pasta or fish, thin with oil and use as salad dressing, or stir into soft scrambled eggs.
3 cups lacinato or curly kale, chopped
¼ cup walnuts, toasted
2 teaspoons garlic, minced
Zest of 1 lemon
1 tablespoon lemon juice
Pinch red pepper flakes
¼ teaspoon salt
1/8 teaspoon black pepper
6 tablespoons olive oil
1 tablespoon water
Place kale in a medium saucepan. Add enough water to cover the bottom of the pan. Place a lid on the pan and bring to a boil. Cook kale for three minutes, stirring frequently. Remove and run under cold water until cooled. Using a fine mesh strainer, press out any excess liquid.
Place walnuts in a small sauté pan and toast for three to five minutes over low to medium heat, until lightly browned and aromatic.
Place all ingredients into a small food processor or blender. Puree, stopping periodically to scrape down the sides of the processor or blender, until the mixture reaches desired consistency.