Kripalu Recipe: Pecan Sweet Potatoes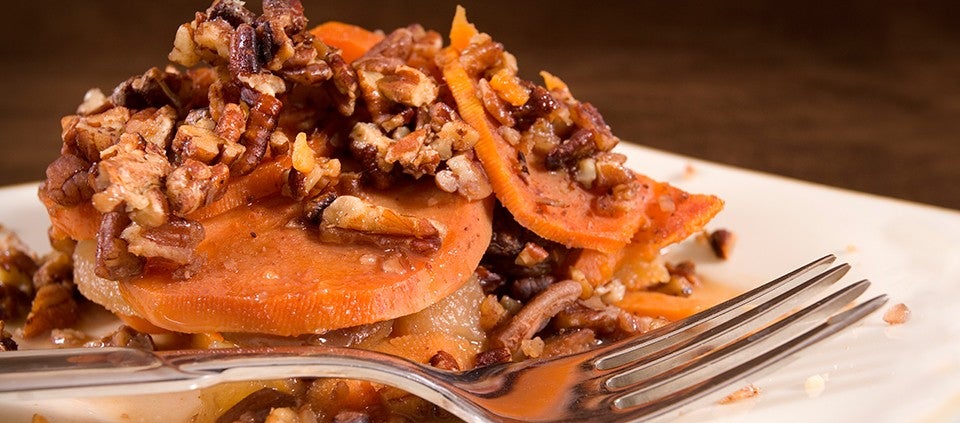 This special dish will dress up any holiday meal.
6 cups sweet potatoes, cut into ½-inch rounds
2 tablespoons coconut oil
½ teaspoon salt
2 tablespoons ghee or melted butter, warmed over low heat
2 tablespoons coconut sugar or brown sugar
1/3 cup pecan pieces
1/8 teaspoon cayenne pepper
1/8 teaspoon cardamom
Preheat oven to 400 degrees.
Toss sweet potatoes with the coconut and salt. Divide between two baking sheets, spreading the potatoes into a single layer. Bake until tender, 25 to 30 minutes, tossing occasionally.
Mix sugar, pecan pieces, cayenne pepper, and cardamom in a small sauté pan with ghee or butter. Remove potatoes from oven and drizzle butter mixture over them, dividing the ingredients evenly between the two trays. Return to oven and bake until sugar is caramelized and hard, about 10 minutes.
Gently toss and serve immediately.