Turning Point Q&A with Amy Weintraub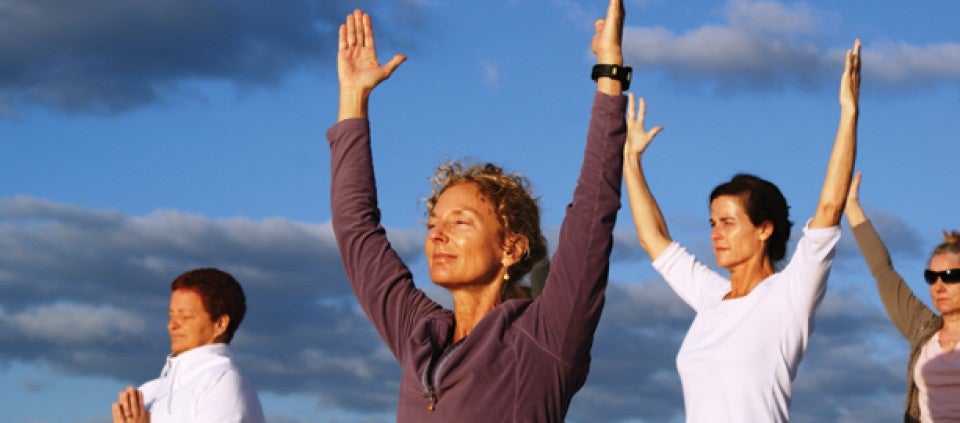 Amy Weintraub, MFA, E-RYT 500, is the author of the books Yoga for Depression and Yoga Skills for Therapists, and creator of the award-winning DVD series LifeForce Yoga to Beat the Blues. Founder of the LifeForce Yoga® Healing Institute, she offers professional trainings in LifeForce Yoga for Mood Management, and speaks at medical and psychological conferences internationally.
Describe what you do in 15 words or less.
I inspire others to use yoga practices to remove whatever blocks them from knowing their true nature.
Tell us about a turning point in your life.
I came to my first yoga teacher training at Kripalu in 1992 to deepen my own sadhana. I left with a passion to share with others the practice that had literally saved my life and had slowly helped me live a life free of medication for depression.
What do you love about teaching?
I love the transformation I see in peoples' bodies and in their faces—how much younger, softer, and yet stronger they look. I love helping others learn yoga practices that connect them with who they truly are beneath whatever mood is visiting or whatever story they might be telling themselves.
What are you passionate about right now?
Research. I collaborate with research scientists to establish the benefits of yoga for depression and anxiety.
What do you do in your downtime?
I make plenty of time for friends. I ride my bike, hike, and read fiction. Whether I'm in the desert or the mountains or by the ocean, I walk or jog at sunrise to a beautiful spot to do my standing practice and pranayama.
© Kripalu Center for Yoga & Health. All rights reserved. To request permission to reprint, please e-mail editor@kripalu.org.