Turning Point Q&A with Mark Pettus, MD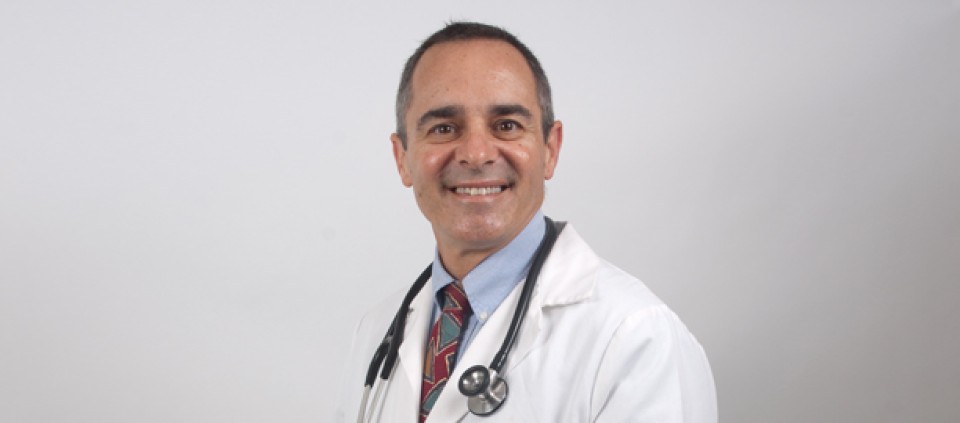 Mark Pettus, MD, is a board-certified internist and nephrologist who has been practicing for more than 25 years. He currently serves as Chief of Medicine at St. Peter's Hospital in Albany, New York, and is the author of The Savvy Patient: The Ultimate Advocate For Quality Health Care. Mark has been featured on numerous television and radio programs nationally.
Describe what you do in 15 words or less.
I serve as Chief of Medicine at St. Peter's Hospital in Albany, New York, overseeing all aspects of patient care, quality, safety, and performance improvement.
Tell us about a turning point in your life.
Ten years ago, when I was in my early forties, my blood pressure, cholesterol, weight, and quality of life were beginning to take a turn for the worst. This was an epiphany for me, as I became awakened to the power of self-care and self-regulation. As we are clearly not prisoners of our DNA, I started on a mission to transform the health trajectory that had consumed both of my parents at young ages. I eat whole, nutritious foods, move a lot, and meditate often. My life will never be the same—or, as another famous Yogi (the baseball player) once said, "The future ain't what it used to be."
What do you love about teaching?
Teaching is a gift. I have seen and experienced many tragedies in my professional career as a nephrologist. As a "born again" clinician, I feel I have more tools than ever to assist those I teach to be more effective stewards of self-care. I love the connection with others and see teaching as an opportunity to give back much of what I have learned from others.
What are you passionate about right now?
I am helping to develop more holistic, integrative models of care in the health system I work in. It's exciting to lead at the nexus of traditional models of care and rapidly emerging and evidence-based holistic frameworks. Those we serve need these innovative models of care to transcend a culture that places great value on pharmaceuticals. As an example, healthful foods are much more effective therapeutics than drugs.
What do you do in your downtime?
I cultivate quality time with my family. I love reading, running, and following my favorite sports teams. Lastly, there is rock and roll. If my soul had an appetite, music would definitely be the entrée.
© Kripalu Center for Yoga & Health. All rights reserved. To request permission to reprint, please e-mail editor@kripalu.org.