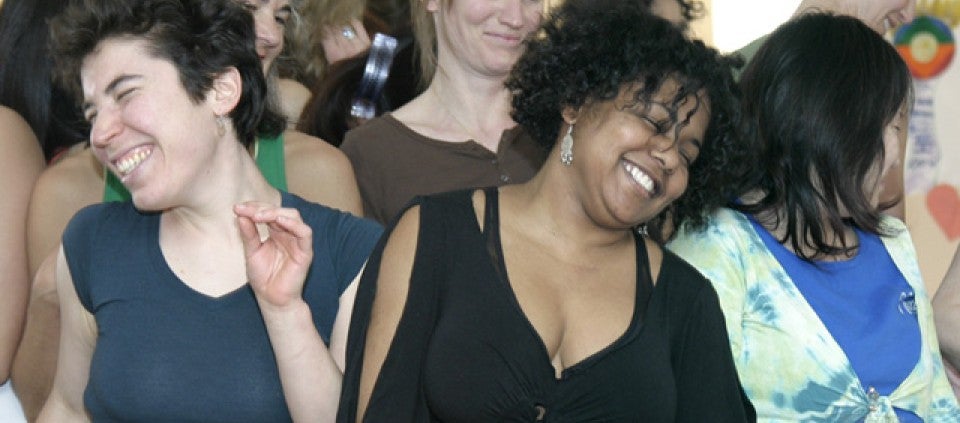 Yoga and Groundation: Rituals for Reconnecting to Our Purpose
Before reggae, ska, and rocksteady, there was Nyabinghi chant. The Jamaican Rastafarian culture of Jamaica combined these chants with ritual drumming to create a celebration known as Groundation.
Groundation expresses the connection of a culture to its roots and the connection of an individual to their tribe. It is a way of life that refers to being balanced, grounded, and centered within your dharma.
Although I am not of African descent, I, too, feel a deep relationship with tribal ritual. Simply sitting around a fire in silence can be life changing. I have found a place of meditation when sitting in a drum circle of female healers, swaying to the rhythms of Rastafarian chanting and singing hymns within a church.
It is the celebration of coming together, the union of voice, movement, and rhythm that elevates our mind and uplifts our hearts. As Bob Marley famously sang, "One good thing about music, when it hits you, you feel no pain."
What pain did he speak of? Is it the exhaustion in our bodies that disappears when a song moves us to dance longer than our mind thought possible? Or is it the sadness that lingers within our souls when we feel alone, that is forgotten when drumming our soul's truth for the tribe to hear?
For me, yoga represents its own experience of groundation. I began my yoga journey when I practiced Kripalu Yoga as a college student, and later trained as a yoga teacher with Shiva Rea. I moved from studying law to living yoga, and the practice supported me throughout my time as a Peace Corps volunteer in Bangladesh and then in Jamaica, where I have brought yoga to community centers, hospitals, senior homes, and children's homes.
Like yoga, groundation is a returning to self through ritual. It is a way of giving thanks and reconnecting to our purpose. It is a reclaiming of expression through the body. Simply put, it is coming home to your true identity.
© Kripalu Center for Yoga & Health. All rights reserved. To request permission to reprint, please e-mail editor@kripalu.org.
Explore the wonder and mystery of life with a focus on the sacred in everyday experience.
Explore