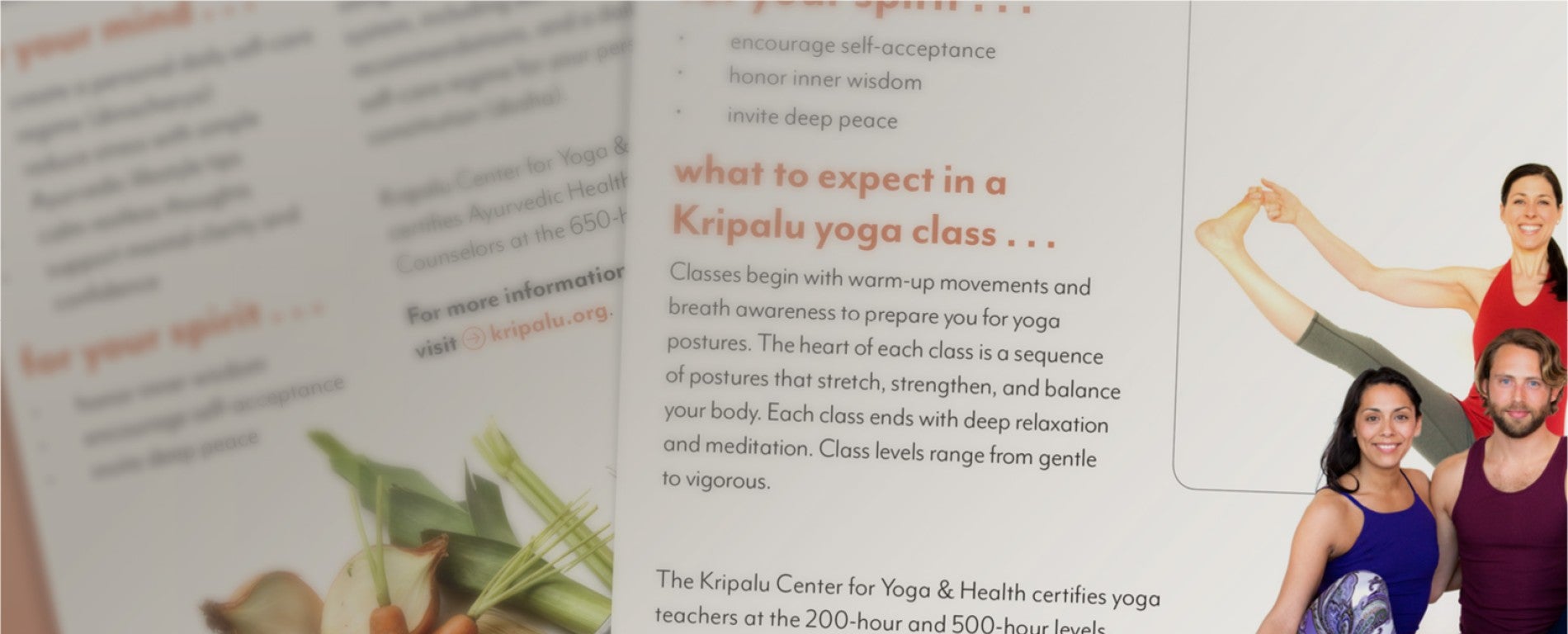 Customizable Flyers
These eye-catching marketing pieces are a great way to get the word out about your classes, workshops, or consultations. Customizable—add information about your schedule, your bio, or special offers to our free flyers to create a professional and memorable presentation.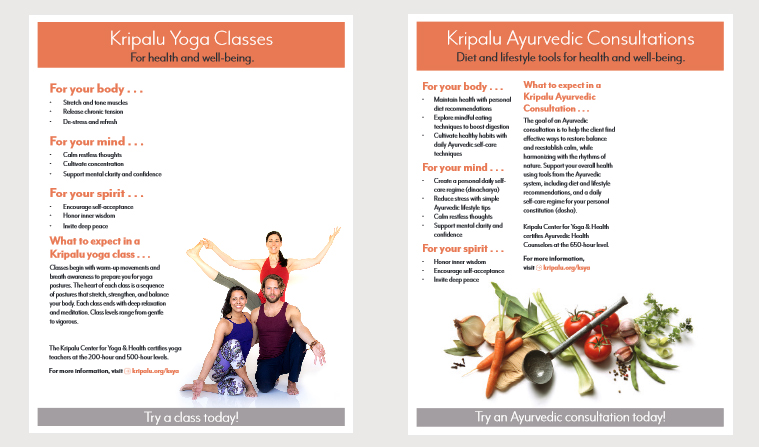 Download Yoga Flyer
Yoga Flyer Template
Download Ayurveda Flyer
Ayurveda Flyer Template
Download Mindful Outdoor Guide Flyer
Mindful Outdoor Guide Flyer Template
How to Customize and Print
Print out the selected flyer PDF, making sure your printer is set to print at its highest quality. Then use the corresponding template to add your own content or photos in the available area. Load the flyer you printed out into the paper tray. Be sure to place it the correct way so that the text and images are where you want them, and then print.

Download and save one of the customizable PDFs, open with Adobe Acrobat, and enter your information in the available boxes. Print out one master file and bring it to a local print shop or print out as many as you'd like on your home printer.

Note This method does not allow you to add photos/images, only text, and you may be unable to save the file with the changes.

Customizable Yoga Flyer
Customizable Ayurveda Flyer
Customizable Mindful Outdoor Guide Flyer

Download and save the appropriate PDF file. You may then upload the file to Vistaprint, or e-mail it to a print shop of your choice and request their help in customizing the document.