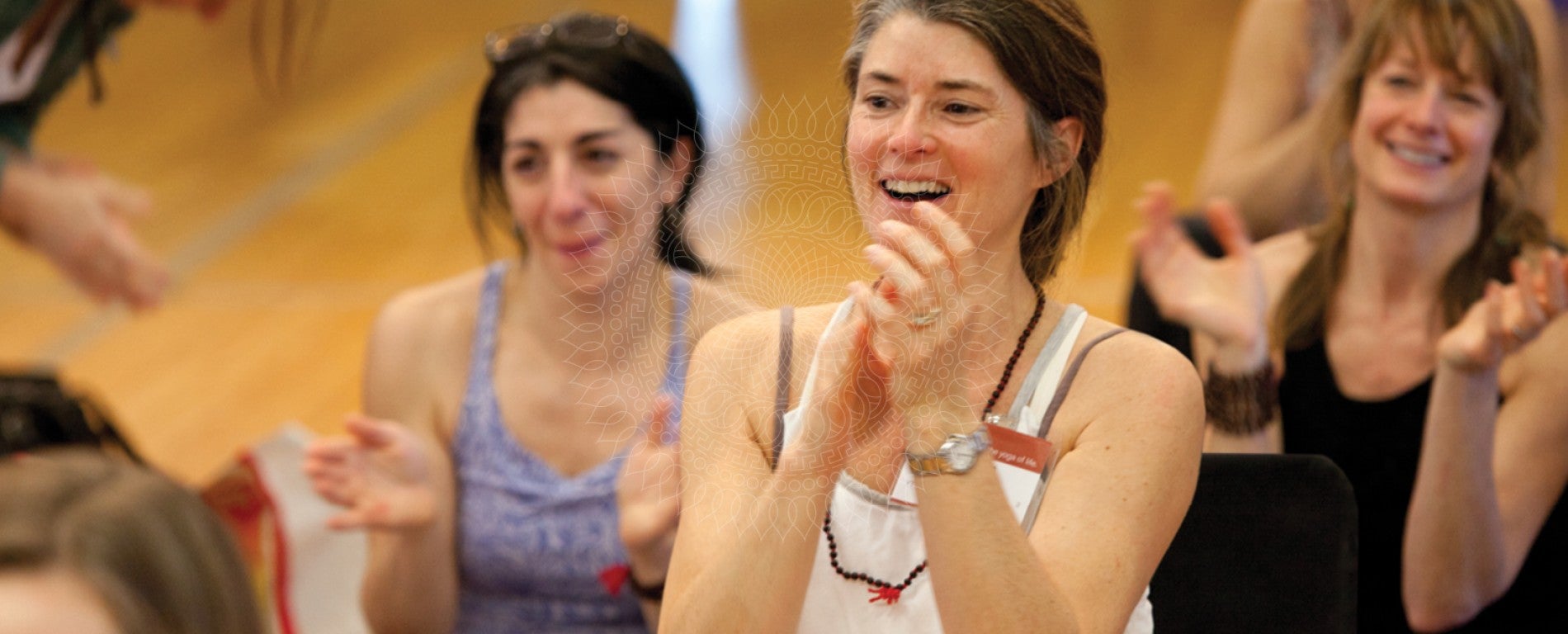 Kripalu Approach Programming
Kripalu Approach Curriculum
The Kripalu Approach is an evidence-based curriculum and teaching framework developed by the Kripalu Institute for Extraordinary Living (KIEL). We have translated and packaged the wisdom and practice of yoga into secular offerings that empower individuals to realize their full potential through self-regulation and skillful-living tools, resulting in scientifically significant positive effects on mood, stress, mindfulness, and empowerment.
The KIEL's expert faculty and administration develops and delivers programming in a variety of formats, including immersion retreats at Kripalu and on-site programs at workplaces and in schools. This is both personal and professional development training, and supports organizations' wellness initiatives. The skill-based curriculum opens the door for its integration into a wide range of social institutions. Research on this program shows that it is as effective as cognitive-based stress-reduction programs in creating stress resilience, and more effective in reducing burnout and easing symptoms of secondary trauma.
Kripalu Yoga in the Schools
Kripalu Yoga in the Schools (KYIS) is an evidence-based outreach program consisting of three modules that instruct adolescents in key self-management tools and techniques, such as postures, meditation, breathing practices, and relaxation, which enhance their ability to learn and expand their capacity to productively navigate life's challenges. In partnership with the Kripalu School of Yoga, the KIEL has trained more than one-hundred and twenty KYIS yoga teachers, who have in turn educated thousands of adolescents in public, charter, and rehabilitation schools in dozens of districts across the country and the world.
Students report a variety of benefits at school and at home, including better control of anger and fatigue, better focus in class, improved ability to manage test anxiety, more comfortable relations with peers, and greater ease in falling asleep. We are currently analyzing the impact of KYIS on drug-use risk for younger adolescents, with the support of a grant from the National Institute on Drug Abuse. Preliminary results indicate that KYIS reduces the likelihood for youth to start smoking cigarettes.
KYIS meets state and national physical education and health standards. In 2015, KYIS was approved as a mindfulness awareness program that creates opportunities for social and emotional learning (SEL) by the Collaborative of Academic and Socio-Emotional Learning (CASEL), the nation's leading organization advancing the development of academic, social, and emotional competence for students.
Kripalu Approach for Teens
The Kripalu Approach for Teens immersion program, held at the retreat center, is designed for high school–aged students. The program builds on the evidence-based KYIS curriculum (see details above). Topics include self-observation, mindfulness, breathing our way to resilience, and boosting vitality through yoga.
You Might Also Be Interested In