Being Mine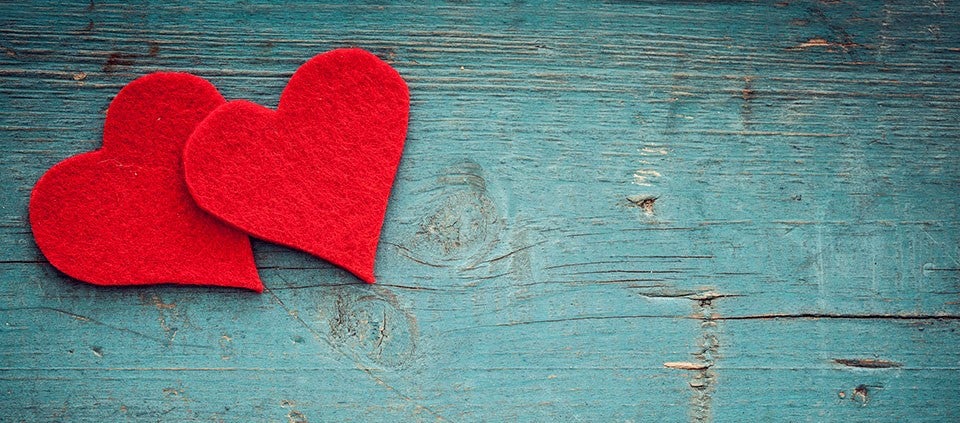 by Laura Didyk
Become for yourself the person you want to find.
—Cheri Huber, Zen teacher and writer
As a 35-year-old single woman, having just grappled my way through Thanksgiving, Christmas, and New Year's, I can't help but feel that the ominous approach of Valentine's Day, so soon after, is just plain unfair. But I'm working with it.
I make sincere attempts to wear my loneliness like a light, summer dress—loosely, easily, and without shame. Sometimes, however, my simple, human desire for a partner can turn woolen and heavy in a matter of days. Before I know it, I'm wearing an ankle-length winter coat. What was once a lighthearted, patient request for a life mate, from me to the universe, becomes a desperate, childish demand: present him to me, NOW!
Being alone has pushed me, required me almost, to look at all the ways I cause myself to suffer. And I haven't had to look very hard or very far. Seeing the stark, raw truth about myself is a painful process, at times excruciating. I've spent decades believing that my pain, my lack of success in the love department, my stints of misery and despair had everything to do with the external circumstances of my life—my sometimes-painful past, other people and their problems.
These things have certainly come to bear on what has been a lifelong struggle with trying to get and feel better, and they shouldn't be dismissed as influences. But by viewing myself this way—a lone figure, victim to life's and other people's whims—nothing got any better.
My concerted effort to court myself the way I've always wanted a potential mate to court me, began in earnest a couple of years ago when a long-term relationship I was in came to a slow, deflating end. I cried a lot at first. Then I put my shoulder to the wheel of a new contracting job, worked long hours, and pretended I was just fine. And I was. Until a concerned friend told me in as loving a way as possible: you need to get a life.
For a day or so I thought it was the meanest thing that anyone had ever said to me. Then, in one swift, frightening moment, I knew that truer words had never been spoken. I'd been standing on the sidewalk watching my beautiful life zip by like it was some too-fast parade, unwilling to join because I didn't have a special someone—or the right special someone—to join it with. Romantic relationships in my life, as a general rule, inevitably and eventually deteriorate. This is no surprise—it's what most of us experience until we find the one that sticks. My problem has been that the more disastrously a relationship falls apart, the more energy I spend trying to put it back together. So focused on preventing the inevitable, being alone, I have found myself more alone than ever.
That last breakup two summers ago was no exception. Only this time, my friend's directive to "get a life" combined with my frustration about the repetitive, predictable direction of my relationships allowed a small shaft of light to illuminate this truth: the loneliness wasn't something the breakups and endings had created—it had been there humming underneath the surface of my life all along.
* * *
In order to find peace within, I have heard, you must learn to become your own best friend. Though the sentiment makes my inner "tough girl" cringe, I knew, during that summer two years ago, that it was true. I had to begin cultivating a friendship with myself, seeking out the positive in me so that I and I could be in the same room without killing each other. If I was ever going to have a lasting relationship with another person, I was going to have to become a person that I liked, a person that I could say in all sincerity was pretty great, someone who inspired me, loved me, listened to me, someone I could imagine being with for life. I was going to have to become the person I wanted to find.
How did I begin to do this? With a lot of help and patience and, most importantly, a sense of humor.
To approach the difficult aspects of the self is, well, difficult. So I asked for help—from friends, from people who knew more than me about how to live a spiritually rich life, and from a higher power—out of desperation, I practiced blind faith, concluding that any brand of faith was better than none at all. The collection of answers I received from all directions could have been woven into a long, soft, colorful scarf draped around my neck for all to see. The guidance—simple and precious—is this: seek out joy. Wherever you can, as often as possible, and in the most ordinary of moments.
So I started small—a cup of coffee in the morning with my cat Cleo on my lap, sandalwood incense, reading poetry out loud in my living room to no one but Cleo for an audience, Latin music on my stereo at the end of a long day—and worked my way up.
Now on my growing list of things that bring me joy (salsa dancing), soothe me (being surrounded by shelves and shelves of books), and inspire me (live performance), my friendships with other women are at the top of my list. They have been as essential as oxygen. These past two years, I have reached out like never before and, as a result, my friendships are flourishing.
I am back in touch with a friend in Arizona, with whom I'd lost touch—our daily e-mail exchange is rich, loving, helpful. I speak twice a month with another long-distance friend who, when my world shrunk, I'd drifted from. A friend from graduate school and I make phone dates to talk about our current writing projects and encourage each other to keep at it.
The emotional intimacy my friendships provide makes up for lack of romantic connection in ways I never could have imagined. While nearly every one of my close friends is partnered, each has shown me that romance is something I don't need to sit around and wait for. There are candles and baths. Old movies and flowers. Poetry readings and concerts and walks in the woods.
My friends gently point out that I would never treat them the way I sometimes treat myself; the longer I let myself stay sad, they remind me, the sadder I will get. They say: you are doing much better than you think you are. They tell me: feel whatever it is you feel, it's okay, just don't make it worse. I count on one friend to relay my favorite teaching: "It's okay," she says. "Eat a slice of pizza. Have some chocolate. It won't kill you." God bless her.
Near and far, at work and online, my friends sustain me. We talk on the phone. We e-mail. We make art together. We hang blinds. And we talk. And talk. And talk.
Then I come home to my empty apartment, after I've done everything I can to avoid it, sit in my living room and visit with the person who is fast becoming one of my best friends: me. It is one of the stormier relationships in my life yet the most important one I'll ever have. There is no substitute for depending on myself first and foremost for the things I need most: love, friendship, fun.
So when I am home, and I am lonely, and I start to sink, I allow myself to sink, for a short time. Then I get up, and I make do—make dinner, make a call, take a drive to the bookstore. Or I just put on Tito Puente and a light summer dress and let my hips do their thing.
Laura Didyk, MFA, is an essayist, poet, and a former athlete with a lifelong passion for nutritional health and optimal living. She has had her work published in literary magazines throughout the country, and has been awarded fellowships at Yaddo, the MacDowell Colony, and the Virginia Center for Creative Arts.
© Kripalu Center for Yoga & Health. All rights reserved. To request permission to reprint, please e-mail editor@kripalu.org.