Celebrating 50 Years of Love at Kripalu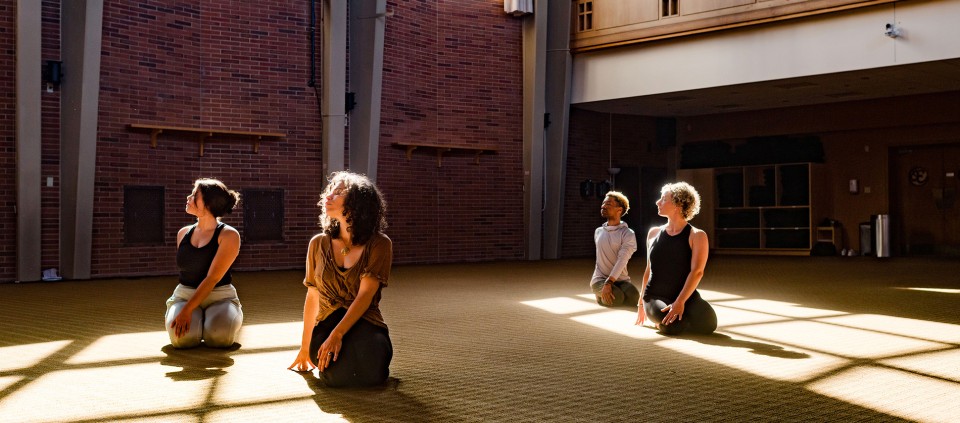 June 14, 2022
For 50 years, Kripalu has been a beacon of love and community to those who have sought healing and transformation. It has been a pioneering entity, finding new ways to bring the power of these ancient traditions to as many people as possible. Swami Kripalu called this a path of love.
As we look back on this legacy, we are excited for what the next 50, 100 years, and beyond will bring. As our world changes at an electrifying rate, the wisdom of yoga, Ayurveda, mindfulness, and nature connection can be central to the world that we want to create together. It is my sense that this wisdom will be called upon in greater ways over the coming decades. Individually and collectively we are facing real challenges. A rapidly rising mental health crisis, climate destruction, a deepening of the economic divide, and the long list goes on.
The next 50 years of our work will focus on igniting individual and collective transformation. The needs are great and will ask more of us, but the teachings of love and wisdom are greater still. We will meet the individual and collective needs of our world with love, compassion, and resilience.
As Kripalu envisions a world united in service towards wellbeing, justice, and peace, we are prioritizing a number of key levers in our strategic plan:
Leveraging our voice and leadership to shape the dialogue on wellbeing, justice, and service. We will host conversations that matter, raise up previously unheard voices, and ensure our collective voice speaks in full alignment with what yoga teaches us.
Centering Kripalu's distinct blend of sacred education and hospitality. We know that Kripalu's own programming has so much to offer the world, and we are committed to ensuring that comes forward more fully.
Ensuring that we become a diverse and intergenerational community of practitioners. To do this we have ongoing work to center equity and facilitate inclusion and diversity in our board, staff, leadership, and student community. Additionally, we are committed to giving 5,000 students access to what we offer through fully funded scholarships. An example of this is our new Activist-in-Residence initiative, which invites amazing people who are serving our world to stay on campus for rest and inspiration, fully supported by Kripalu and our generous donors.
Reaching more people with our mission and practices is our final priority. We have multiple efforts in place to support this goal, including our new Nonprofit Leadership Retreat which supports the inner and outer leadership development of nonprofit leaders. We have also recently run RISE™, our powerful resilience training program, for the Boys and Girls Club of Roxbury staff and children. Lastly, our new Online Studio offering provides drop-in access to Kripalu yoga classes, taught by our wonderful faculty.
We cannot do this alone, and we are delighted that our beautiful community continues to support us, practice with us, celebrate with us, and walk this 50-year-old path with us. We look into the future, grounded in the present, and perfumed by the past. Let us heal and transform together as one for the sake of all beings, seen and unseen.
---
Join the Conversation
Robert Mulhall is the CEO of Kripalu. He is passionate about service and deeply curious about how people can facilitate sustainable transformation to enable more peace, justice, and freedom in our world.
Full Bio and Programs