Gratitude and the Gifts of Nature: A Q&A with Kevin "Moose" Foran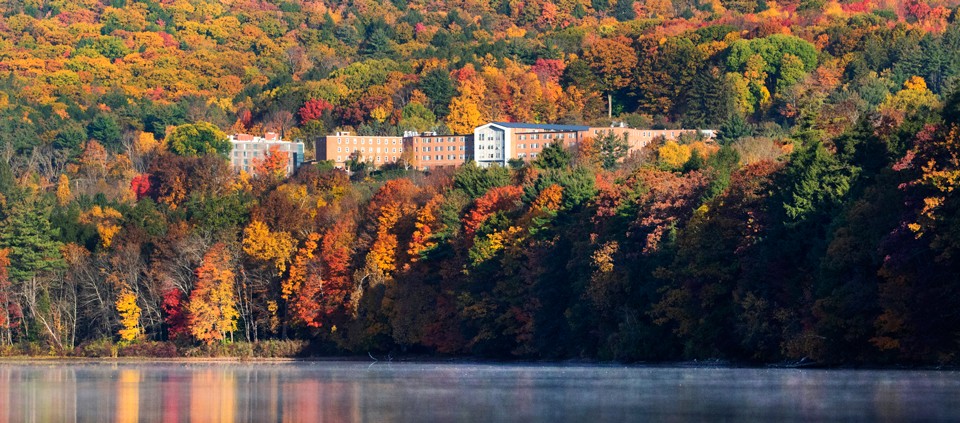 Kevin "Moose" Foran, now our Culture Ambassador, served as Kripalu's Grounds Supervisor for more than 40 years, first in Pennsylvania and then on the Stockbridge campus. "There is no tree, no blade of grass, no handful of earth here that Moose doesn't know," says Kripalu CEO Barbara Vacarr, PhD. "Moose also carries a deep reservoir of the history that has played out on this land during our time and in the time before us."
In this Q&A, Moose reflects on nature, human nature, gratitude, and the passage of time.
Do you have a gratitude practice and, if so, can you share a little bit about it?
I want my days to be aspirational, and I believe affirmations are the food for aspirations. My daily affirmations are focused on remembering that this life is a gift that can be taken away at any moment. What arises from that remembering is an attitude of gratitude. It's a conscious practice of intention that broadens my perspective and lifts me to higher altitudes.
You have an intimate knowledge of the Kripalu grounds, in every season and in all its stages of change. What do you see as the greatest gifts of this land for the people who work here and come here?
The landscape here radiates a sense of sacredness, tranquility, and respite. When I stand on the Front Terrace of Shadowbrook and look out at that view, I'm in awe. The beauty of this landscape—its colors, its rhythms, its intricate ecologies, the interconnectedness that exists within it—leads us to the boundary where science ends and the mystery begins. It's a constant reminder that nature is a classroom in itself—a place where our inquiries can rise to the surface and we can access the answers that are already within us.
As the steward of this land, what do you see as your most important job?
I have a personal mission statement that has become the mission of the groundskeeping crew: "In partnership with nature, to steward a landscape that supports Kripalu's overarching mission by creating and sustaining an atmosphere that is conducive to contemplation, reflection, and inspiration while nurturing the human spirit." That pretty much wraps it up!
What is your favorite thing about fall at Kripalu?
For me, fall is like an exhale, a sigh of contentment. It's a transitional time after the celebration of summer, a winding-down that gently leads us into the deeper contemplative state of winter. What comes along with that is a reminder of the cycles of birth, death, and rebirth. What happens in nature happens in human nature, and vice versa. We live within an ecosystem of interdependence—not only with the other people and other species that we share the landscape with, but also with those who came before us and those who will come after us. When I'm planting trees, I'm thinking about the people who planted the trees that are towering over us now, and the people who will sit under these new trees in the future.