The Kinship of Singing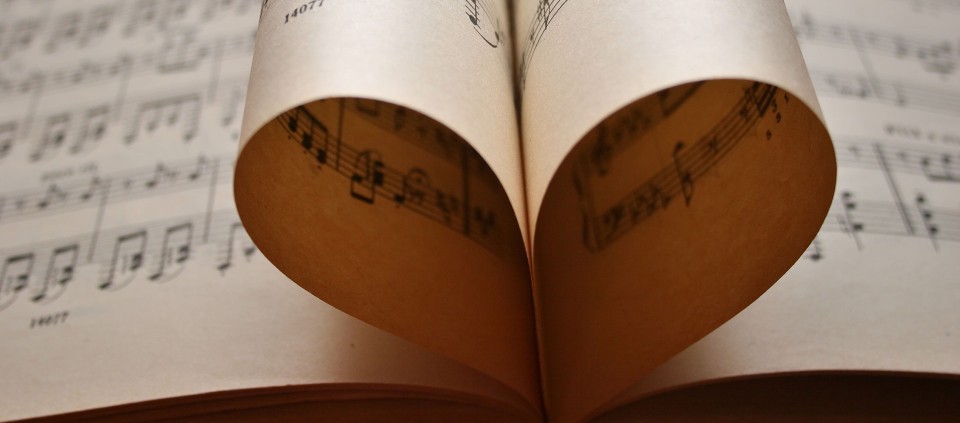 It's the time of year for caroling, a practice beloved by some and resisted by others. I sing with a local chorus, and we're currently rehearsing our holiday repertoire for visits to assisted-living facilities, an annual endeavor that reassures and challenges me. As performer Kat Patton puts it, "The ultimate for me is when a song connects with an elder's memory and elicits a joyful response."
But it has taken me years to reconcile my place in groups of singers. Music was a solitary pursuit at first. After school, as a tween, I liked to sift through 45s in a dusty shop in downtown Boothbay Harbor, Maine (one main street, one stoplight). I recall the jangle of the door chime, the smell of rose perfume, and the modest collection of latest hits. I took my time and the proprietor, a woman with grey curls and floral shawls, left me alone. The 45s were one or two dollars and change (the prices handwritten on the sleeves) and this seemed like an investment.
I invested: Prince, Madonna, Laura Branigan, Band Aid ("Do They Know It's Christmas?"—a pop star bonanza featuring George Michael, Sting, and Boy George). I had a little carrying case with cartoon figures disco dancing and I brought this back to my childhood home deep in the woods. In my tiny bedroom, I listened for hours to singles and B-sides on my record player from Sears. Then, in an experimental leap, I tried to copy these sounds myself.
As you might have guessed, I was an only child; singing along connected me to other voices. The warmth that built in my throat was substantial, a salve. I could use it to soothe myself from disagreements with my parents, from name-calling at school, from the sting of unanswered notes passed to crushes.
As so often happens with age, I forgot about this sensation. I acquired CDs and my carrying case gathered dust. I sang for others (but not with others) in choruses and in musicals, where I competed and performed, where I could always do more to improve. Singing became less about personal joy and more about severe self-judgment. For a time, I stopped singing completely.
Many years later, at Kripalu, I attended an evening kirtan in the Main Hall. I thought I was there to listen and clap. We sat in rows facing the seasoned kirtan leader, who happened to wear a shawl. She played chords on a small droning keyboard (a harmonium, I learned) and invited us to repeat the Sanskrit phrases, call and response style.
"Put your ego aside," she said, as if speaking to me. "This has nothing to do with you."
I resisted. But as I listened, the unabashed voices around me provided a healthy form of peer pressure. I remembered my record player, the discs I'd chosen. I tried to let go of getting it right, of having to be "good."
Eventually I felt the warmth in my chest again, en masse, because willing voices surrounded me. I didn't have to be locked in my room. I kept going to kirtans and remembered I love to sing.
There's a physiological basis for this joy: In yogic terms, the fifth chakra, vishuddha, is located in the hollow of the throat. Represented by the color blue, vishuddha means purification. When the throat is warm and open, it's easier to communicate, to say what's true. By contrast, I know well that sensation of swallowing my words, of tightness in my throat. My singing practice allows me to observe these shifts more readily.
"Singing makes me feel connected to emotions I otherwise have difficulty expressing," says writer Heather Lynn Levy. "Sometimes, it feels like the song I'm singing is a ghost passing through me, carrying the voices from centuries before I existed."
Singing does link us to ages and ancestors past, say Chris Loersch and Nathan L. Arbuckle, who authored a study for the Journal of Personality and Social Psychology. Music developed as an evolutionary tool for communal living, they found, a way to build kinship among early humans.
Teacher Jill Topham‪ says, "When I sing with my students (pre-kindergarteners), it helps me teach them new things, it helps bring us together in a seamless way, and it helps them to know our routine by the songs we always sing at certain times of the day. Plus, it brings them happiness. When you're always bursting into song, life can be kind of like a musical!"
I asked others why they sing: "It releases a ton of stress." "It's my affordable therapy." "It's my blood pressure medication." "When I was little I stuttered and my grandmother would have me sing, 'Can I have some milk, please?'" "It elevates my mood like nothing else." "It's when I feel the most me, the most relaxed, emotionally open, and natural. It's home." "It makes me feel warm inside." "Sometimes when I'm singing, it almost feels like I'm meditating. I'm aware but not aware." "I feel grounded in my body. It harmonizes disparate parts of my mind and makes me feel more settled and smooth."
These personal benefits can multiply in a supportive group setting.
"One time a friend asked me what I think the most beautiful sound in the world is," said Krista Jack, a Reiki master and healer. "I told him it's a group of people singing together."
To find a singing group near you, visit Choir Place. But first dig out your cassette tapes, your eight-tracks, your records, if only to remember what songs have generated for you over the years, what they've taught you about using—and perhaps sharing—your voice.
Lara Tupper sings, writes, and teaches in the Berkshires.
Find out about upcoming programs with Lara Tupper at Kripalu.
© Kripalu Center for Yoga & Health. All rights reserved. To request permission to reprint, please email editor@kripalu.org.
Lara Tupper, MFA, is the author of two novels, Off Island and A Thousand and One Nights, and Amphibians, a linked short story collection forthcoming in 2021.
Full Bio and Programs