Kripalu Faculty Recipe: Tahini Dressing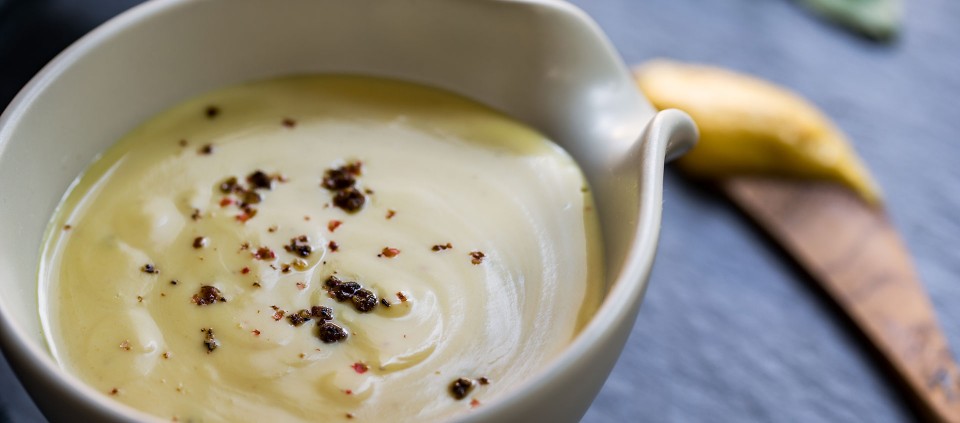 Most commercial salad dressings are filled with chemicals. Choose them carefully, and consider making your own. It's easier than you think.
Dressings and sauces are great ways to balance vegetables with nutrient-dense oils, vegetable proteins, and spices. This quick and easy dressing is ideal for serving over cooked or raw greens, sprouts, carrots, peppers, and scallions. I am waiting impatiently for my Thai basil to grow to add to this one!
¼ cup tahini
1 cup sesame oil
½ cup rice wine vinegar
1 tablespoon honey
2 teaspoons fresh ginger, peeled and grated
It all goes in the blender until smooth. You can make a base of this dressing, and change it up by adding one or more of the following to small batches of it:
Cilantro
Lots of garlic
Thai chili
Peanuts
Lime
This recipe was originally published on Annie's website, anniebkay.com.
Annie B. Kay, MS, RDN, E-RYT 500, C-IAYT, is an author, nutritionist, Kripalu faculty member, and important voice in whole-foods nutrition and yoga.
Full Bio and Programs