Kripalu Recipe: Apple Walnut Salad with Leftovers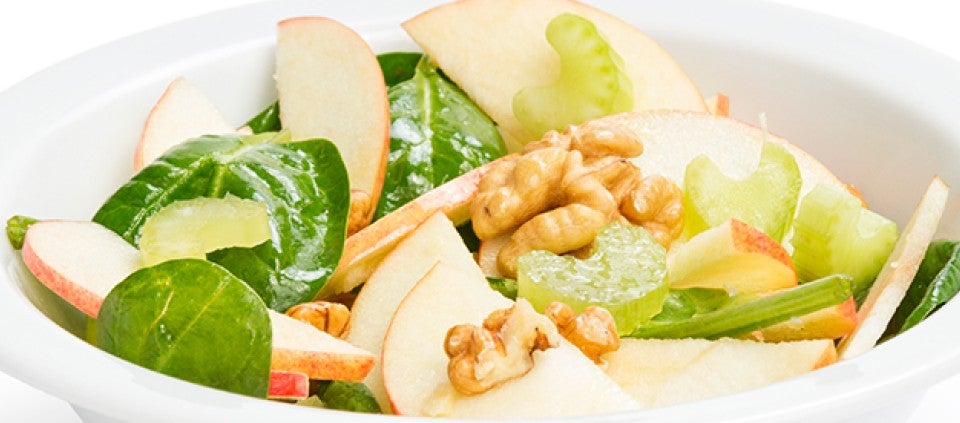 Here's a simple recipe for leftover turkey or your choice of vegan alternative.
Serves 2
6 ounces of turkey meat, chopped or torn into bite-size pieces, or vegan alternative (tempeh is our favorite!)
1 stalk celery, diced
½ small apple, diced
¼ cup chopped raw walnuts
¼ cup mayonnaise or Veganaise™ (eggless mayonnaise)
2 tablespoons fresh parsley, minced
Pinch of black pepper
Pinch of sea salt
Combine all ingredients in a mixing bowl and stir thoroughly. Feel free to add fresh greens such as spinach, arugula, or lettuce for a nice meal. Chill before serving.