Kripalu Recipe: An Ayurvedic Spice Blend for Fall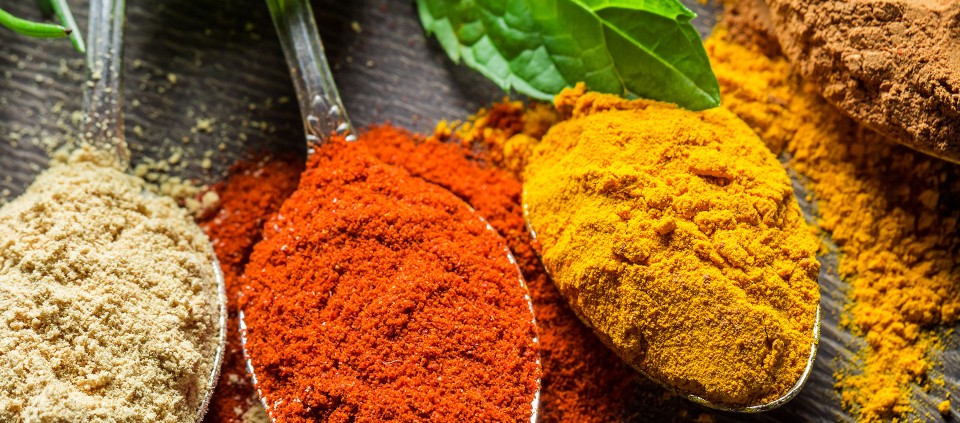 Give your meals some zip with this fall spice blend. Bursting with Ayurvedic goodness and oh-so-versatile, it's a great addition to marinades, sautéed vegetables, salad dressings, soups, and more.
2 tablespoons coriander seeds
2 tablespoons cumin seeds
2 tablespoons ground turmeric
1 tablespoon ground ginger
½ teaspoon hing (asafoetida)
½ teaspoon black pepper
¼ teaspoon cinnamon
¼ teaspoon Himalayan salt
Over medium-low heat, dry-roast the coriander and cumin seeds for two minutes, or until they release their fragrance. Add the ground turmeric and ginger and roast for 30 seconds more. Immediately place on a plate to cool. Once spices have cooled, grind together in coffee grinder or a mortar and pestle. Store spice blend in an airtight glass jar.
Lauren Gernady is an Ayurvedic Health Counselor, a 500-hour Ayurvedic Yoga Teacher, a graduate of the Kripalu School of Ayurvedic (KSA), and a former intern and Academic Coordinator of KSA.
Full Bio and Programs