Kripalu Recipe: Banana-Berry Smoothie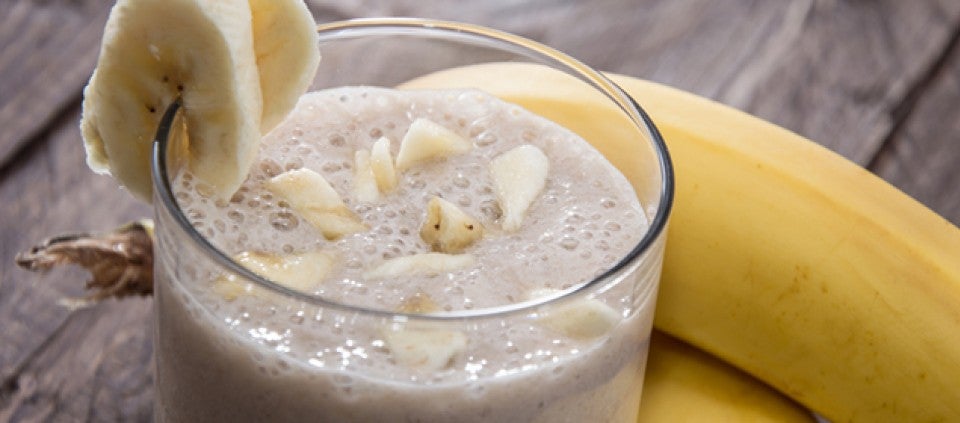 In addition to the unbeatable taste combination of banana and berries, walnuts offer anti-inflammatory fat, and a bit of plant protein will help keep you sated through the morning. This nutrition-packed vegetarian/vegan smoothie will jump-start your day.
Preparation time: 5 minutes.
Serves 2 to 3
1 cup fresh or frozen mixed berries or blueberries
1 large banana
1½ cups cold milk, rice milk, or soy milk
1 tablespoon pure maple syrup (optional)
In a blender or food processor, combine all of the ingredients and blend on medium-high for 30 seconds, or until smooth and frothy. Serve immediately.
For an even cooler smoothie, use a frozen banana. (To freeze, peel and slice the banana, place in a sealable freezer bag, and freeze for several hours or overnight.) For a crunchy smoothie, add ¼ cup chopped walnuts and blend well.