Kripalu Recipe: Banana Hazelnut Melt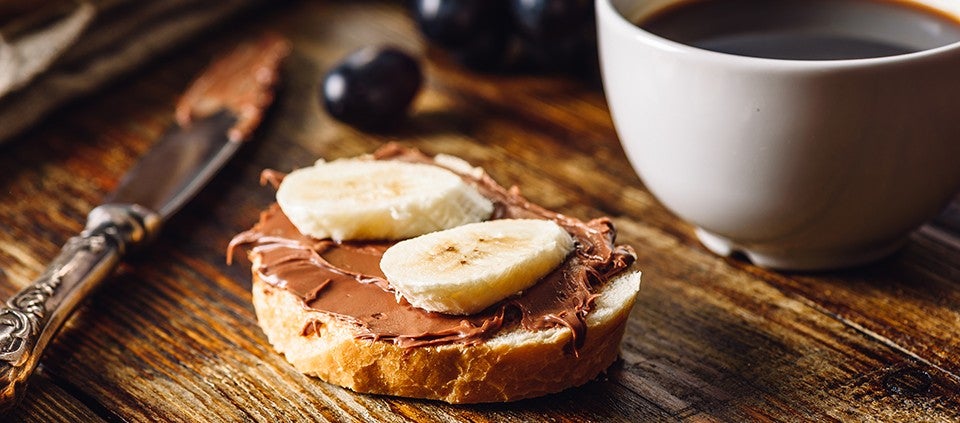 This sweet and tasty vegan treat is perfect for breakfast or an afternoon pick-me-up.
2 slices good-quality bread
Vegan Hazelnut Cocoa Spread (recipe below)
1 banana
Sprinkle of cinnamon (optional)
About 1 tablespoon Earth Balance or ghee
Spread both slices of bread with Vegan Hazelnut Cocoa Spread. Cut the banana lengthwise and lay it on the bread. Sprinkle with cinnamon, if desired. Close bread and spread a light coating of Earth Balance non-dairy spread or ghee on the outside of the sandwich. Grill in a panini press or pan until melted and toasted.
Vegan Hazelnut Cocoa Spread
Makes about 1¼ cups.
½ cup ground raw hazelnut meal (grind whole hazelnuts in food processor until finely ground, then measure)
¼ cup plus 1 tablespoon cocoa powder
¼ cup plus 1 tablespoon agave nectar or sweetener of choice
3 tablespoons soy milk
Pinch of sea salt
Place ingredients in a food processor and blend until well combined.