Kripalu Recipe: Barley Mushroom Soup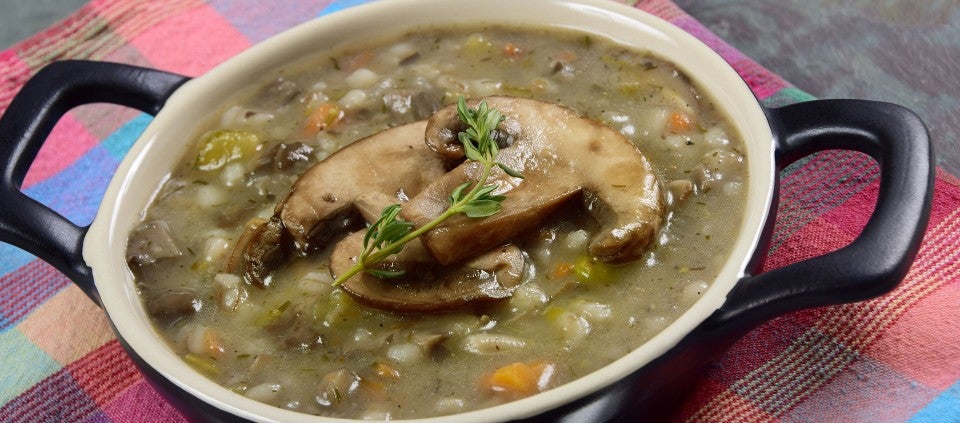 Here's a hearty and nourishing option for any meal of the day.
Makes about 8 cups
1 cup pearled barley, rinsed well
1 cup celery, sliced
3 cups large white mushrooms, sliced
1 cup white onion, sliced
1 cup leeks, sliced
¼ cup carrot matchsticks
4 cups vegetable stock
¼ extra virgin olive oil
¼ cup tamari (optional)
Salt and black pepper to taste
Bring barley to a gentle boil in stock; cook until soft. Heat olive oil in sauté pan. Caramelize onions in olive oil by cooking slowly on medium heat. Add leeks, mushrooms, celery, sea salt, black pepper, and thyme. Cook until veggies are softened and mushrooms are slightly reduced in volume. Add to barley and stock. Add tamari if using, and season to taste with salt and black pepper. Garnish with carrot.
Find out about our new cookbook, The Kripalu Kitchen, by Executive Chef Jeremy Rock Smith.