Kripalu Recipe: Black Bean-Vegetable Hash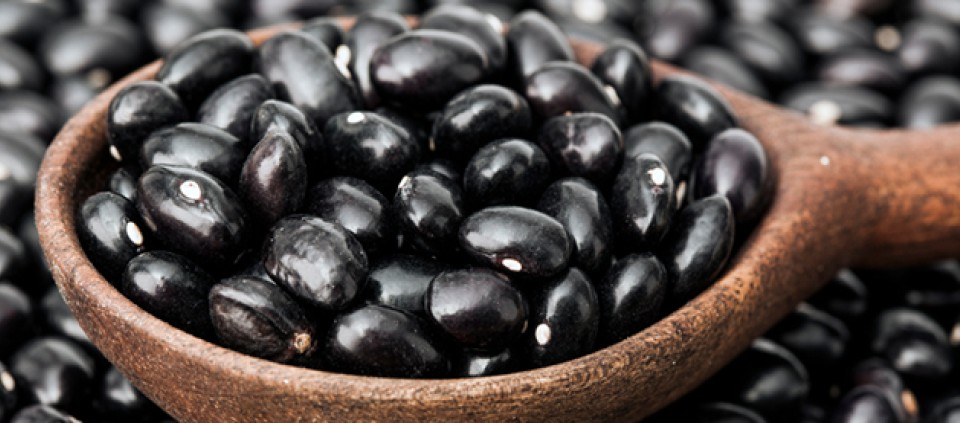 Fiber is nature's secret weight-management nutrient. Black beans have a fiber-plus-protein makeup that helps them move though our digestive tract at the right speed for healthy blood sugar (sweets can move too fast, and fat can move slowly). In addition to about 15 grams of protein, black beans provide about 15 grams of fiber per cup, which is more than half the National Institutes of Health daily recommendation (though research clearly shows additional benefit with more than 50 grams per day).
While less nutrient dense than sweet potatoes, red potatoes actually have a phenolic content that rivals nutritional powerhouses like spinach and broccoli. Red potatoes also contain kukoamines, nutrients with potential blood pressure–lowering benefits that are only found in a few foods (including goji berries). Potatoes' bad nutritional rap comes from how we tend to eat them—as chips, as fries, or loaded with butter and sour cream. Instead, enjoy red potatoes in a dish like this, and serve them slightly firm to maintain nutrient content.
Serves 4
2 cups diced red potatoes
1 tablespoon extra-virgin olive oil
½ cup diced Spanish onion
1½ teaspoons cumin
1 teaspoon chili powder
1 teaspoon mild paprika
¼ cup frozen corn kernels
¼ cup small diced green bell pepper
1 cup medium diced fresh tomato
1 15-ounce can black beans, drained and rinsed
½ teaspoon sea salt
2 tablespoons chopped fresh cilantro
Place the potatoes in a steamer basket and set in a pot with enough water to reach the bottom of the basket. Bring to a boil, cover, and steam until tender, but still maintain their shape, 8 to 10 minutes.
Heat the oil in a large sauté pan over medium heat. When the oil shimmers, add the onions and sauté for 3 to 4 minutes. Add the cumin, chili powder, and paprika and sauté until spices release their aromas, about 1 minute.
Make sure pan is still over medium heat. Add the potatoes and let brown on all sides. Do not stir continuously, but flip potatoes as they brown. Add corn, peppers, tomatoes, and beans and gently stir to combine. Stir in the salt and continue to sauté until vegetables are tender and heated through, about 3 to 4 minutes. Serve garnished with the cilantro.