Kripalu Recipe: Carrot Ginger Soup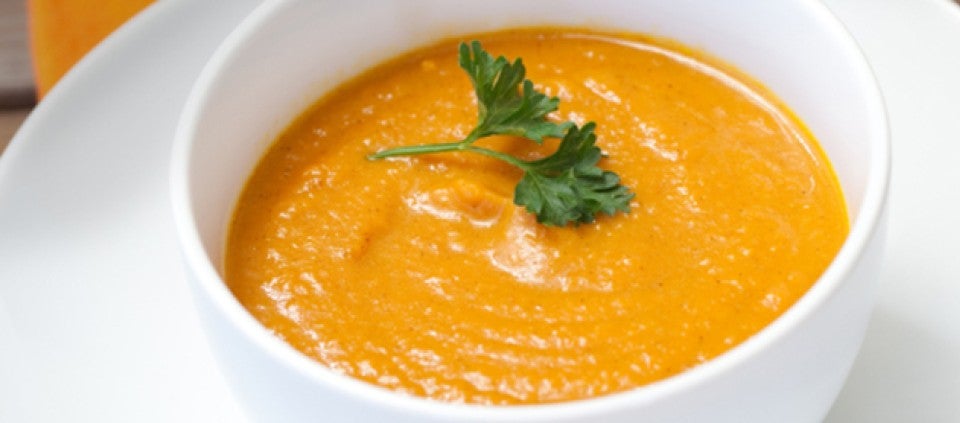 This soup is packed with health-enhancing antioxidants. Make extra and invite the neighbors!
Serves 4
2 tablespoons extra virgin olive oil or vegan spread
2 cloves garlic, minced
2 tablespoons plus 2 teaspoons fresh ginger root, minced
1 large Spanish onion, chopped
4 cups sliced carrots
6 cups water or stock
1 teaspoon sea salt
1 dry cinnamon stick
Chives or parsley for garnish (optional)
Heat oil or Earth Balance over medium heat. Add onions, garlic, and ginger and sauté until the onions are tender. Add the carrots, stock or water, and cinnamon stick. Bring to a boil. Add the salt, then reduce to a simmer and cook until carrots are tender. Puree in a blender or with a hand mixer, and garnish with chives or parsley.
Find out about our new cookbook, The Kripalu Kitchen, by Executive Chef Jeremy Rock Smith.