Kripalu Recipe: Cilantro Mint Chutney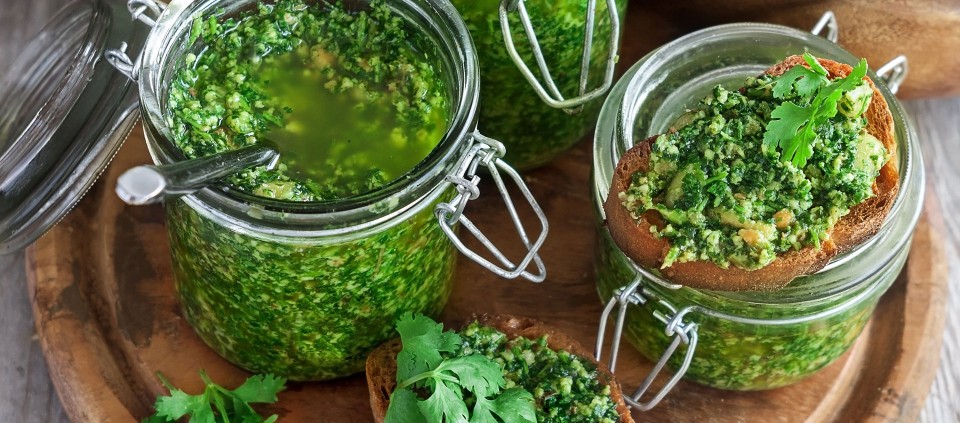 Love it or hate it? Cilantro is a controversial herb that always draws a spirited response from foodies. Our Cilantro Mint Chutney is a versatile condiment that can dress up all kinds of dishes—and it provides a potent dose of antioxidants. Cilantro has been shown to have remarkable attributes for treating heavy-metal toxicity, according to John Bagnulo, PhD, a frequent presenter at Kripalu. Research reveals that cilantro contains molecules that prevent the deposition of lead and mercury in tissues. According to Ayurveda, both mint and cilantro are great hot-weather foods that will help keep you cool and refreshed all summer long.
Makes 1½ cups.
1 bunch cilantro, chopped
¼ cup mint, chopped
3 shoots green onion
¼ teaspoon jalapeno or more (to taste)
3 tablespoons olive oil
1 tablespoons minced ginger
2 tablespoons lime juice
¼ teaspoon salt
Make sure to rinse your cilantro well before chopping. Then put everything in a food processor and pulse to combine. That's all there is to it!