Kripalu Recipe: Cranberry Relish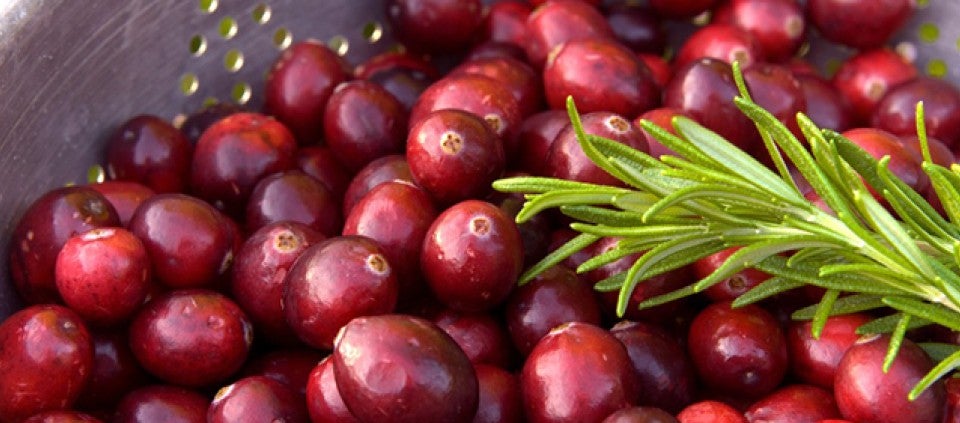 Cranberries are nutrient-dense superstars that deserve more time in the spotlight than their annual holiday appearances. They help prevent the adhesion of bacteria associated with urinary tract infections; inhibit bacteria linked to gum disease and stomach ulcers; and contain vitamin C, antioxidants, and other phytonutrients that help protect your body against heart disease, cancer, and other diseases. Enjoy this Kripalu Recipe in good health!
Makes a little more than 1 cup.
1 cup cranberries, frozen
1/2 teaspoon orange zest
1/2 cup apple cider
Juice of 1 lemon
Juice of 1 orange
2 tablespoons honey
Pinch salt
Combine cranberries, zest, juices, and cider in a saucepan and cook on medium heat for 20 minutes, until the cranberries are plump and the liquid is reduced. Mash the berries with a spoon, and stir in the honey and salt.