Kripalu Recipe: Fried Rice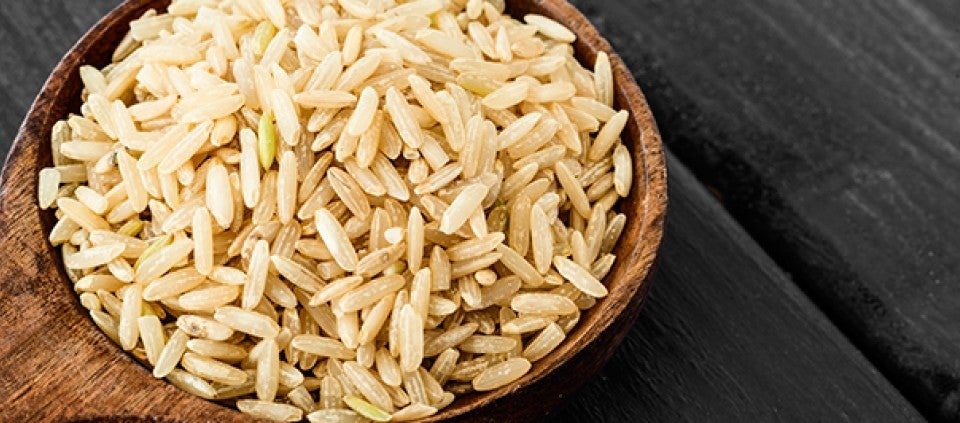 Here's a perfect way to use up leftover rice. Feel free to leave out the eggs for a vegan meal, or substitute another protein of your choice—tofu, organic chicken, or fresh fish.
Serves 4
4 cups cooked long-grain brown rice or basmati rice
2 tablespoons sesame oil
1 tablespoon fresh garlic, chopped
1 tablespoon fresh ginger, minced
2 scallions, chopped
1 small carrot, small diced
1 small Spanish onion, small diced
1 tablespoon tamari
1/2 teaspoon toasted sesame oil
1 tablespoon white wine
1 cup peas, frozen
2 eggs, scrambled (optional)
1 tablespoon sesame oil for the eggs
Prepare rice and set aside (this can be done a day ahead and refrigerated). Heat the sesame oil on in large sauté pan or wok, or on a flat grill. When the oil is hot, add the rice, ginger, garlic, scallions, carrots, and onions. Combine well and stir often. In a small bowl, combine the tamari, toasted sesame oil, and white wine. When rice is heated, add the tamari mixture to the pan along with the peas, and continue to stir until thoroughly combined and heated. If using eggs, heat an additional tablespoon of sesame oil in a separate pan and pour in the scrambled eggs. Allow to set, then flip and cook the other side. Cut into small pieces and mix into the rice.