Kripalu Recipe: Ginger Molasses Cookies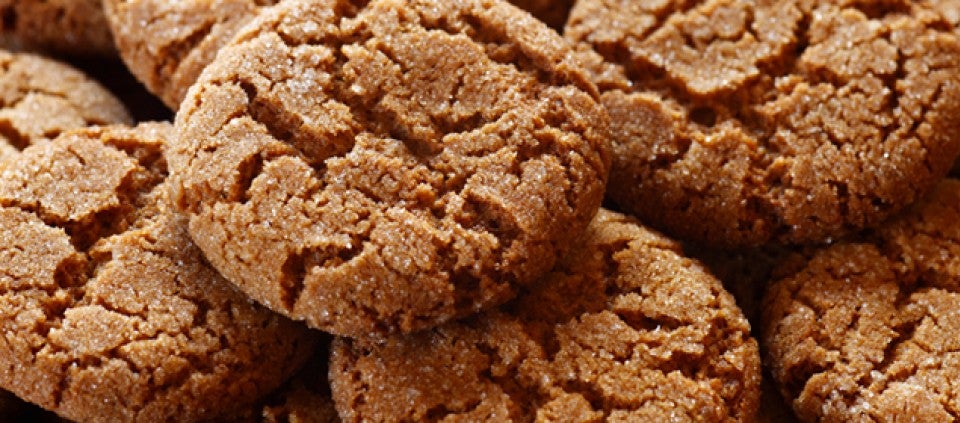 A classic cookie, Kripalu style.
5 ounces butter (or vegan alternative)
1 cup sucanat (unrefined cane sugar)
²⁄3 cup molasses
3¼ cups all-purpose flour
¾ teaspoon ginger
½ tablespoon cinnamon
¼ teaspoon salt
2 teaspoons baking soda
2 tablespoons water
1 egg (or egg replacement)
The process for these cookies is a little different than usual. First, cream butter and sucanat in a mixer. Then add the molasses. Add all of the dry ingredients, and lastly, add the eggs and water. With an ice-cream scoop, place cookies onto a baking sheet lined with parchment paper. Do not press down. Bake for 19 minutes at 350 degrees.