Kripalu Recipe: Grilled Ginger Tofu and Citrus Salsa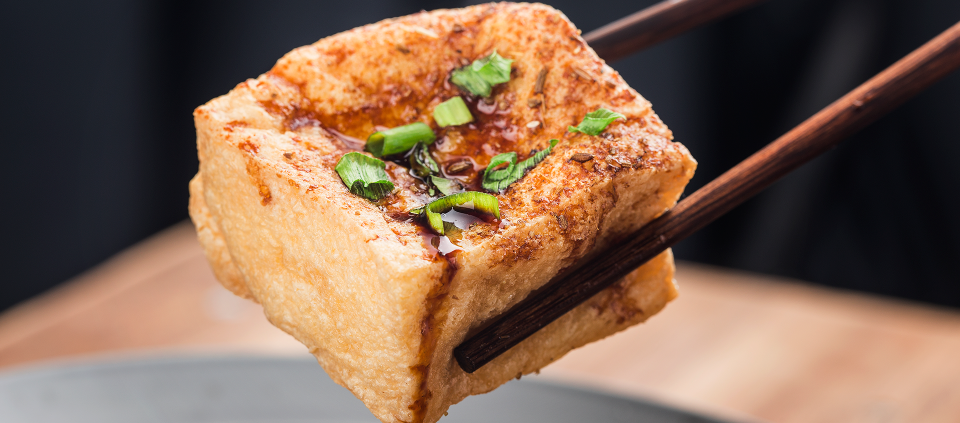 Enjoy this fresh and invigorating citrus salsa paired with grilled tofu for a perfect summery meal.
For the citrus salsa
1 pink grapefruit
1 orange
1 blood orange
1 avocado peeled, pitted and medium diced
2 tablespoons red onion, finely chopped
½ teaspoon jalapeno, seeded and minced
¼ cup flat leaf parsley or cilantro, chopped
Zest and juice of one lime
For the ginger-marinated tofu
1 package organic non-GMO firm or extra-firm tofu, pressed
Citrus juices collected from segmenting the citrus (from salsa recipe)
1 tablespoon tamari sauce
1 tablespoon mirin wine or rice wine vinegar
1 teaspoon maple syrup or agave (optional)
1-inch piece ginger, minced
Drain the tofu and place in a colander. Place a small bowl or plate on top of the tofu and place something in the bowl to press the tofu (canned tomatoes). Leave to drain for one hour.
Zest all citrus into a medium-sized bowl and set aside. Remove peels from the citrus with a paring knife. Segment your citrus over a separate bowl, collecting the juices. Set the bowl with the juices aside. Chop the citrus segments into about 1/4-inch pieces and add to zest and juice. Combine with avocado, onion, jalapeno, cilantro or parsley, salt, and pepper.
For tofu, add citrus juice, tamari, mirin, honey or agave (if using), and ginger to the bowl with citrus juice from segmenting. Remove tofu from the colander and slice widthwise into 4 one-inch pieces. Place the cutlets into a baking dish and pour the marinade over, turning tofu pieces to ensure they are evenly covered. Leave to marinate for at least 30 minutes or longer. Grill the tofu and serve topped with the citrus salsa.
Jeremy Rock Smith, Kripalu faculty and a graduate of the Culinary Institute of America, began his career in classical French cuisine.
Full Bio and Programs