Kripalu Recipe: Grilled Summer Vegetables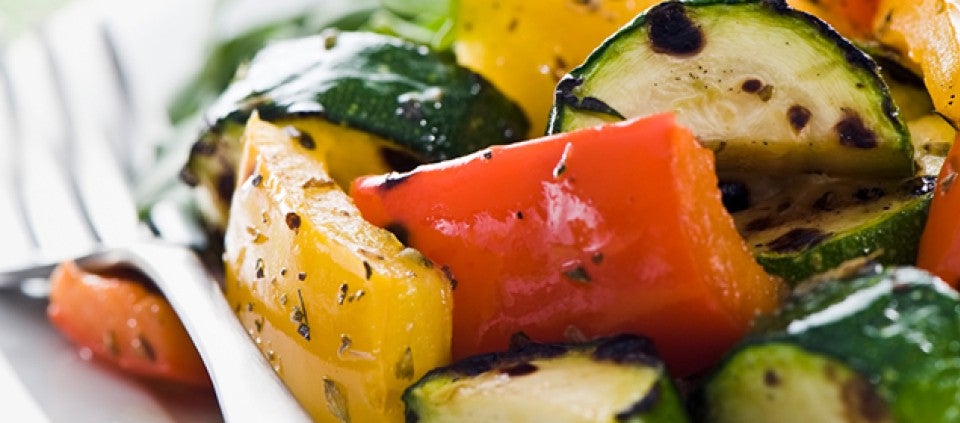 If you've never put asparagus on your grill, don't wait a moment longer to enjoy this amazing treat. Grilled vegetables offer a good-sized serving of fiber and flavor, and are rich sources of phytonutrients.
Serves 4 to 6
1 bunch asparagus (remove hard ends)
1 zucchini, sliced or cut in chunks
1 summer squash, sliced or cut in chunks
1 onion, cut in large wedges
1 red pepper, cut in large chunks
⅓ cup extra virgin olive oil
1 teaspoon sea salt
Pepper to taste
Wash and cut the vegetables to desired shape and size. Place in a bowl or baking pan. Toss with olive oil and salt and pepper. Cover and refrigerate; allow to marinate for one hour minimum.
Heat grill to medium-high temperature and place veggies on grill, turning them occasionally until desired tenderness is achieved, about 12 minutes.