Kripalu Recipe: Grilled Watermelon Slices with Honey-Lime Syrup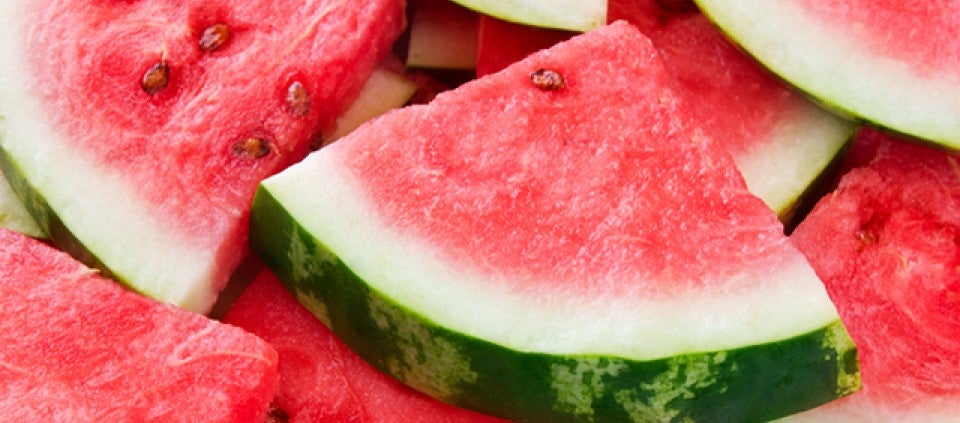 Little known fact: Watermelon is indigenous to the Kalahari Desert area of Africa. For something that seems to be mostly water, this refreshing fruit packs a surprisingly powerful nutritional punch. A great source of the antioxidant molecule glutathione, which can dramatically aid the liver's efforts to detoxify our blood, watermelon is also a good source of lycopene, which has been shown to protect the prostate gland against cancer. Watermelon seeds (somewhat hard to find these days with all the seedless varieties out there) are great for protecting the bladder and urinary tract against infection.
Watermelon slices
Honey for brushing the watermelon
Honey-Lime Sauce
Mix together:
Juice of 2 limes
Zest of ½ lime
3 tablespoons honey
2 teaspoons water
A few dashes of cayenne pepper
One or 2 pinches salt
Preheat grill to high. Cut watermelon into 1-inch-thick slices. Brush each side lightly with honey and place on grill. Grill until just browned, about two minutes per side. Place watermelon slices on a plate and drizzle with the honey-lime sauce. Enjoy!