Kripalu Recipe: Halibut Amandine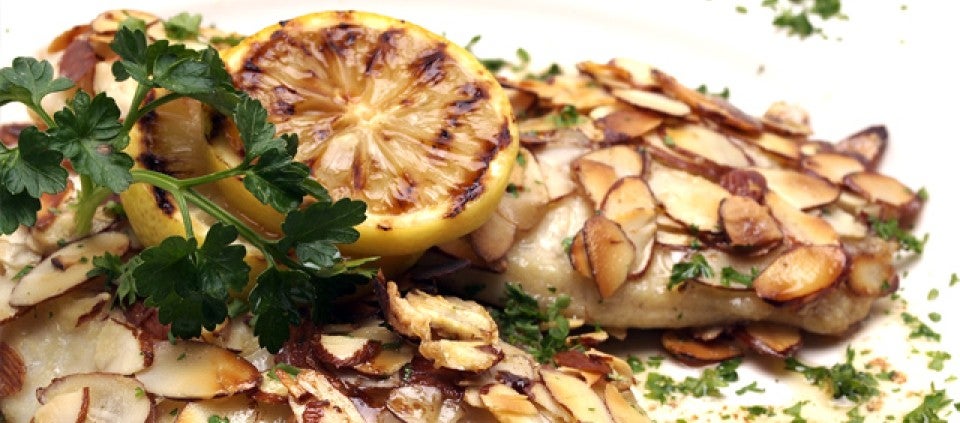 The savory sauce is what makes this fish dish extra special.
Serves 4
2 pounds halibut (you can also use sole or haddock)
½ cup corn flour
¼ teaspoon sea salt
Pinch black pepper
¼ cup unsalted butter or Earth Balance
½ cup golden raisins
¼ cup white wine
2 tablespoons lemon juice
2 tablespoons chopped parsley
½ cup roasted and chopped almonds
Preheat oven to 400 degrees.
Rinse fish, pat dry, and cut into desired serving sizes. Combine corn flour with salt and pepper. Lay each piece of fish in seasoned flour and set aside.
When all the pieces are floured, place fish on an oiled baking tray and bake until done, 8 to 15 minutes, depending on thickness.
To prepare the sauce, melt butter in a medium saucepan over medium-low heat. Add raisins and wine, and simmer for 5 minutes. Add lemon juice, parsley, and almonds. Keep warm until ready to serve.
When fish is cooked through, top with sauce and serve.