Kripalu Recipe: Healthy Holiday Cookies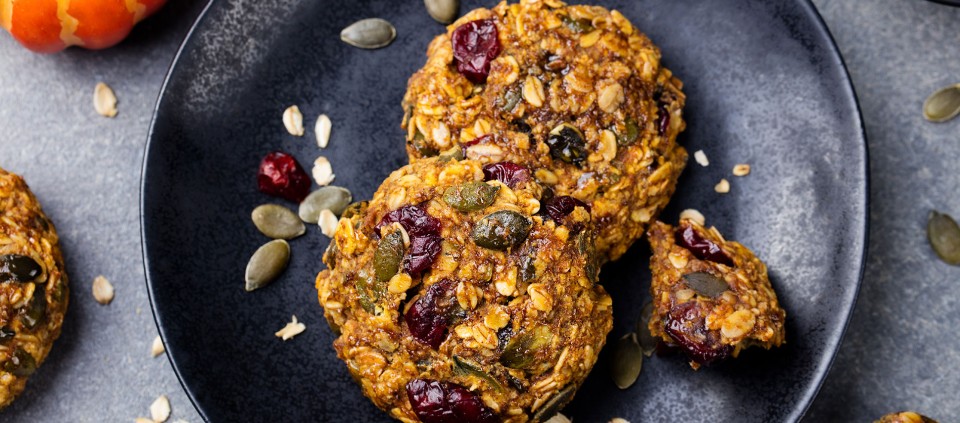 This holiday cookie recipe offers a perfect batter for healthy treats, depending on what ingredients you like to add.
Makes 2–3 dozen, depending on the size you like.
Cream together:
½ pound Earth Balance vegan spread (or unsalted butter if you prefer)
1 cup Sucanat (dark cane sugar) or another organic granulated sugar
Blend in:
1/3 cup maple syrup (or use agave if you don't want the maple taste)
2 eggs, or 2 tablespoons cold water to keep it vegan
1 teaspoon vanilla
In another bowl, combine:
3½ cups combination of flours, such as unbleached white, whole wheat pastry, barley, gluten-free AP flour, or oat. (Note: You can substitute up to 1 cup of the flour with quick-cooking raw oats.)
1 teaspoon baking powder
½ teaspoon baking soda
Combine dry ingredients into the wet and fold in 2–3 cups of any of the following:
Dark chocolate chips
Crystallized ginger
Raisins or other dried fruit
Walnuts or other nuts or seeds
Heat oven to 350 degrees. Make small balls from the batter and place on baking sheet. Press lightly to flatten. Bake about 15 minutes, depending on cookie size.