Kripalu Recipe: Kale with Pepitas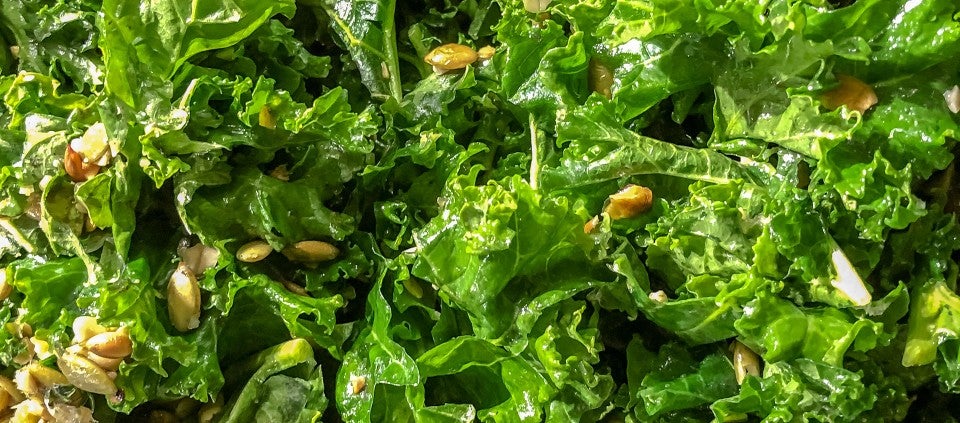 Nutrition-wise, kale needs no introduction. The health benefits of pepitas (pumpkin seeds) might be less well known, but they're also nutrient-dense, most notably in zinc and magnesium. Nutritionist and Kripalu presenter John Bagnulo, PhD, MPH, recommends that men eat pumpkin seeds or pumpkin-seed butter regularly to reduce their risk of prostate cancer. Here's simple, delicious way to enjoy kale.
Serves 4
1/2 cup pepitas
6 cups chopped Lacinato kale, well rinsed
Extra-virgin olive oil (optional)
Place pepitas in a small dry skillet over medium heat. Stir continuously until they begin to pop and darken slightly. Remove from heat and set aside.
Combine the kale with 1/2 cup of water in a large sauté pan. Place over high heat and bring to a boil. Reduce heat to low, cover, and simmer gently until water is evaporated and kale is tender. To serve, add a splash of olive oil, if desired, and toss with pepitas.