Kripalu Recipe: Lemon-Roasted Asparagus with Caper Dressing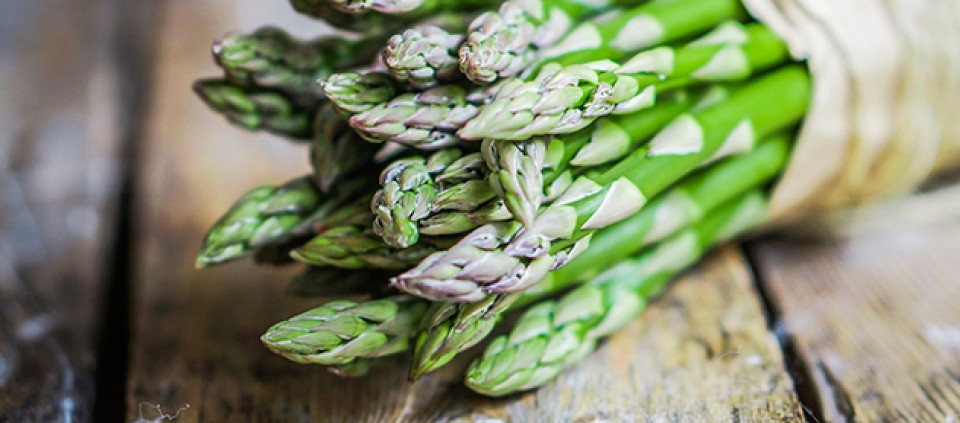 Besides being delicious, asparagus is good for your brain. In a study at Tufts University, adults with healthy levels of folate (found in asparagus as well as leafy greens) performed better on tests measuring cognitive function. Asparagus also has loads of fiber, antioxidants, and vitamins—as well as flavor. Enjoy!
1 bunch of asparagus
2 tablespoons chopped basil
2 tablespoons lemon zest
2 tablespoons lemon juice
¼ teaspoon salt
4 tablespoons olive oil
1 tablespoon capers, drained and rinsed
Toss asparagus in 1 tablespoon of the olive oil and spread in a single layer on a sheet pan. Roast at 350 degrees till just tender. Cool and toss with basil, lemon zest, lemon juice, and salt.
Combine the remaining olive oil and capers in a small blender and puree, or use a mortar and pestle to combine until you have a thin paste. Serve asparagus on its own or on a bed of mixed greens, and drizzle with the caper oil.