Kripalu Recipe: Moroccan Mint Tea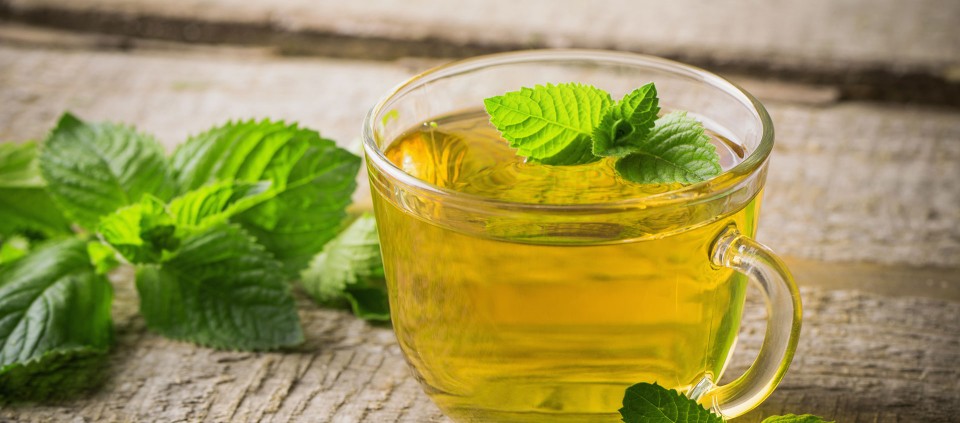 Kripalu Moroccan Mint Tea, a perennial favorite in the Dining Hall, is a cooling and refreshing beverage for the warmer months. If you have fresh mint growing in the yard, top off this tasty tea with a sprig for added flavor, aroma, and color. The bold flavors and bright colors of pungent, zesty herbs such as mint are bursting with healing phytonutrients such as flavanoids, which protect against the imbalances that can lead to cancer, cardiovascular disease, diabetes, and other chronic conditions.
Makes 6 cups
6½ cups water
½ cup fresh mint (stems and all), washed
2 tablespoons or 6 tea bags green tea
1 to 2 tablespoons sweetener of choice (organic sugar, agave, or honey)
Bring water to a boil. Turn off heat, add mint, and allow to steep for five minutes. Return to a boil, turn off heat, and add tea. Allow tea to steep no more than three minutes. (Green tea becomes bitter when steeped too long.) Remove tea and mint; sweeten to taste. Serve hot, or make iced tea by refrigerating until cold, or pouring cooled tea over ice.