Kripalu Recipe: Pomegranate-Pecan Green Beans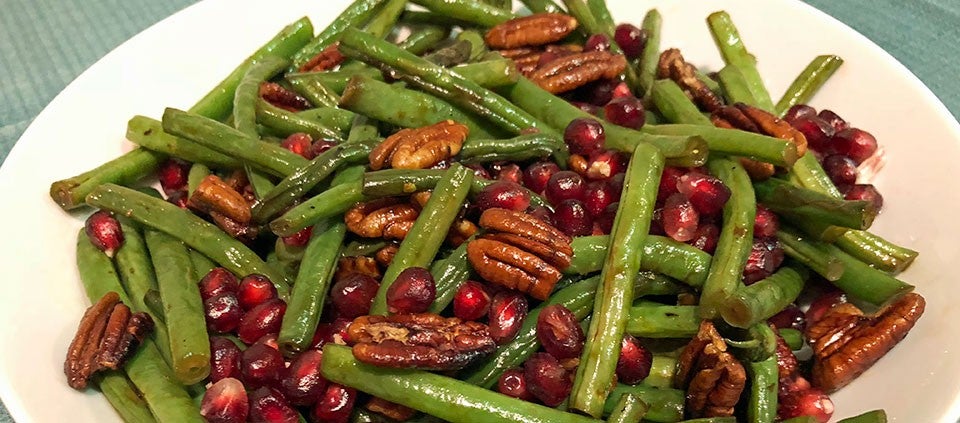 Here's a festive side dish for the holiday table. Pomegranates are chock full of phytochemicals acting as antioxidants and anti-inflammatory agents, and are also a good source of the antioxidant vitamins A and E. A single pomegranate contains more antioxidants than a cup of green tea and 40 percent of the recommended daily dose of vitamin C! Enjoy this Kripalu Recipe.
Serves 4
1 tablespoon grape seed or sunflower oil
3 cups trimmed green beans
Pinch of sea salt
1/2 teaspoon molasses or pomegranate molasses
1/4 cup pecans, toasted and chopped
1/4 cup pomegranate seeds (from one whole pomegranate)
Heat the oil in a large sauté pan over medium-high heat. Add the green beans and sauté until tender. Sprinkle with a pinch of salt. Toss in the pecans and pomegranate molasses. Serve hot, garnished with the pomegranate seeds.
To separate the seeds from the fruit, cut a whole pomegranate in half and then break the halves apart into pieces. Remove the seeds with your fingers or a spoon.