Kripalu Recipe: Pumpkin Spice Chai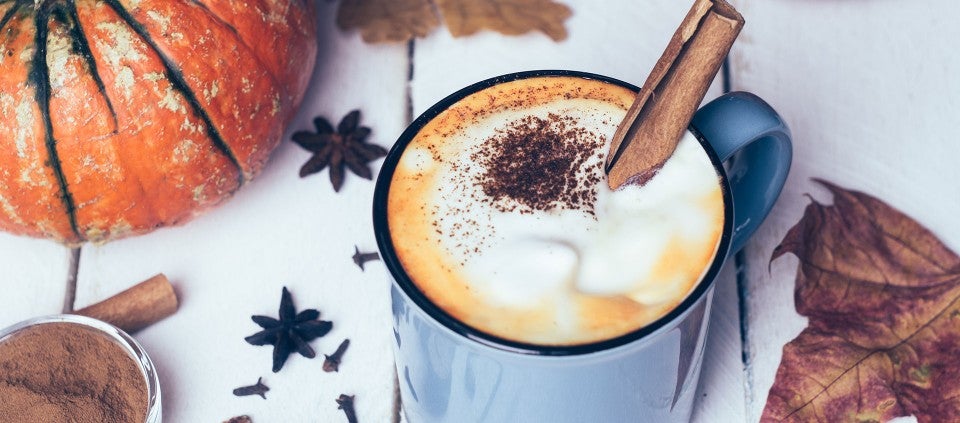 'Tis the season for all things pumpkin spice! Here's our harvest-time take on traditional Indian chai.
Makes about 4 cups.
2 teaspoons whole cloves
2 cinnamon sticks
¼ teaspoon nutmeg
¼ teaspoon allspice
1 whole star of anise
1/2 teaspoon whole black peppercorns
1 tablespoon fresh ginger, sliced
2 cups milk (dairy, coconut, soy, or almond)
2 cups water
2 tablespoons pumpkin puree
4 black tea bags
1 to 3 tablespoons sweetener of choice
Combine all spices and tie them in a cheesecloth. Using a rolling pin or other heavy utensil, lightly pound the spices to crush them slightly. Place milk, water, and spices in the cheesecloth in a pot and bring to a boil. Reduce heat, add pumpkin puree, and let simmer for 15 minutes. Bring water back to a boil, turn off, and add black tea. Let steep for 5 minutes, then strain. Add sweetener of choice and stir to dissolve. Serve warm.