Kripalu Recipe: Quinoa Egg Bake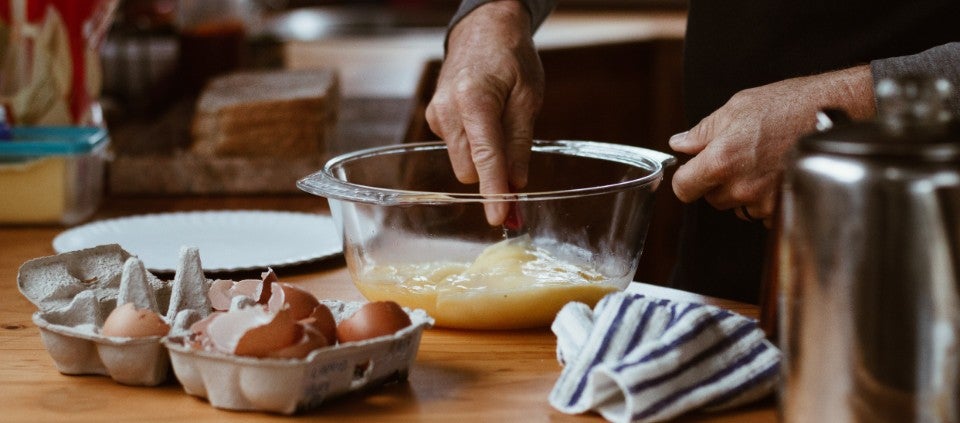 Quinoa—a versatile, amino acid–rich superfood—takes center stage in this recipe. Rich in B-vitamins and minerals such as magnesium, copper, iron, and manganese, it's a great gluten-free option. The spinach, garlic, and onions are an immune-boosting trifecta while the eggs contribute choline, a nutrient important for neurological health.
Makes one 9-inch baking pan.
1 small onion, diced
2 tablespoons olive oil
1 tablespoon minced garlic
One dozen organic eggs
3 cups milk or unsweetened soy milk
2 tablespoons fresh thyme
1 teaspoon salt
¼ teaspoon back pepper
1 cup quinoa
¼ cup fresh grated parmesan cheese (optional)
4 cups fresh spinach, chopped
Sauté the onion and garlic in olive oil until the onion begins to caramelize. Meanwhile, whisk together the eggs, milk, thyme, salt, and pepper. Wash the quinoa well and drain, then add to egg mixture. Add cheese. When onions are ready, lay spinach in an oiled pan, followed by the onions and then the egg mixture. Cover and bake for 35 to 40 minutes at 350 degrees. As the eggs bake, most of the quinoa will make its way to the bottom of the pan and form a crust—it's like magic!