Kripalu Recipe: Raisin Date Chutney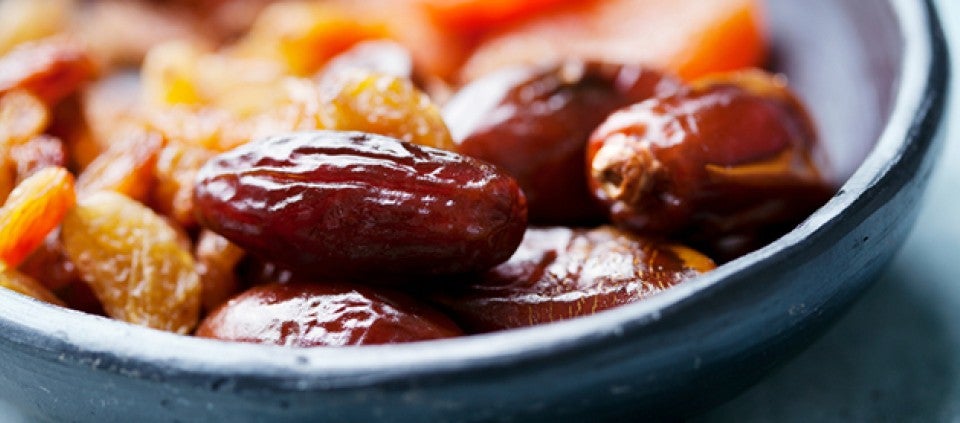 Packed with flavor and healthy spices, this Raisin Date Chutney serves as a great accompaniment to exotic main dishes—or just about anything!
Makes 2 cups
1 cup dates
1 cup raisins
1 teaspoon fennel seed
1 teaspoon cumin seed
½ teaspoon coriander seed
1 tablespoon lime juice
1 tablespoon orange juice
1 tablespoon fresh grated ginger
½ teaspoon jalapeno or more (to taste)
½ teaspoon lime zest
½ teaspoon salt
Soak the dates and raisins for 10 minutes. In a dry skillet, heat the spice seeds until they release their fragrance. Be careful not to let them burn. In a food processor, combine the dates and raisins (drain water first) with all other ingredients and pulse to combine. Keep in a glass jar in the refrigerator for up to a week.