Kripalu Recipe: Red Lentil Soup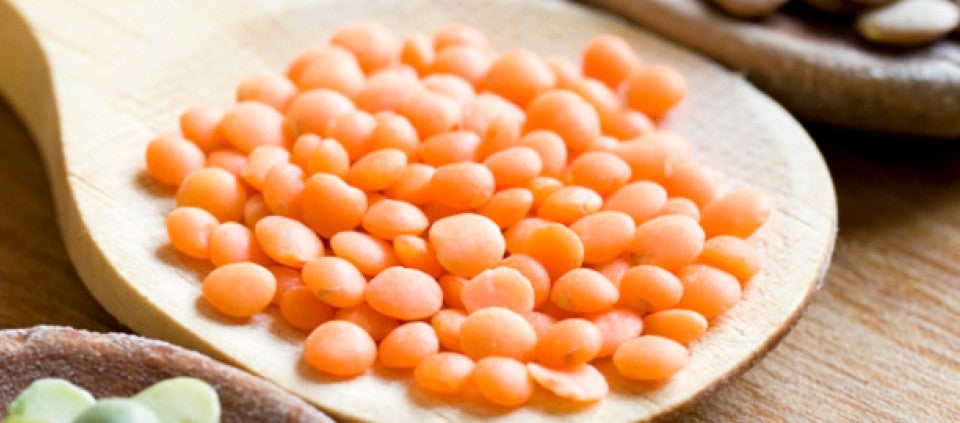 This easy one-pot dish follows a simple formula: Sauté onion and spices to bring out their maximum flavor, then add vegetables and liquid. Since spices are fat soluble, combining them with olive oil brings them to life.
Red lentils are a great source of high-quality protein and carbohydrates, and the spices in this recipe also add a nutritional boost. A teaspoon of cumin has 15 percent of your daily iron needs, along with powerful antioxidant activity; in one animal study, cumin prevented liver and stomach tumors. Mustard seed is in the brassica family, and contains the phytonutrient glucosinolate, which has been shown to help prevent gastrointestinal cancers. And carrots are bursting with beta-carotene and vitamin C, both of which offer strong antioxidant benefits.
Serves 4 to 6.
2 tablespoons extra-virgin olive oil
1 teaspoon brown mustard seeds
1 teaspoon ground cumin
½ teaspoon ground coriander
½ teaspoon turmeric
1 small Spanish onion, diced
1 tablespoon fresh garlic, chopped
1 medium tomato, diced
1 small carrot, diced
1½ cups dry red lentils
7 cups vegetable stock or water
2 teaspoons sea salt
1 tablespoon fresh lemon juice
Heat a heavy-bottomed soup pot and add oil. When oil is hot, add mustard seeds and stir until they begin to pop—this only takes a moment, so be careful not to burn them. Add cumin, coriander, and turmeric, and sauté for a few seconds. Add the onions and garlic, and sauté for five minutes. Stir in carrots and tomatoes, and sauté for a few more minutes. Add lentils and stock and bring to a boil. Cover and simmer on medium heat until the lentils soften and turn yellow.