Kripalu Recipe: Seven-Grain Pancakes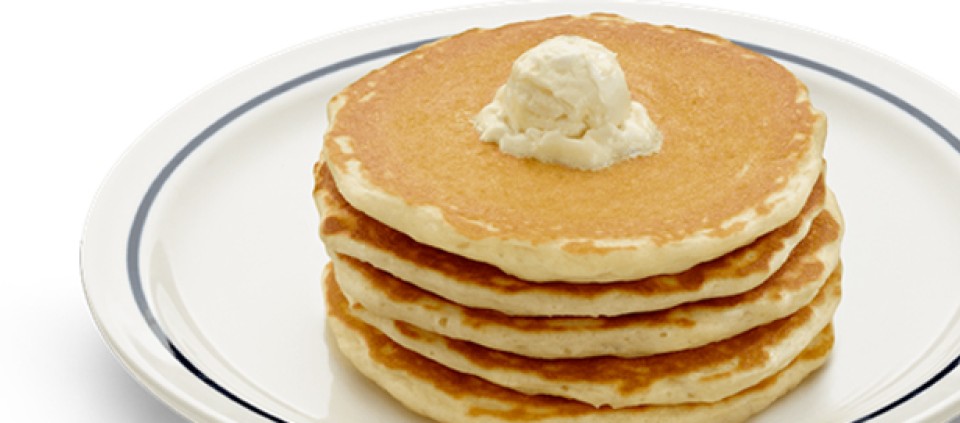 Yes, you can have your pancakes and reap nutritional benefits, too! This Kripalu Recipe uses whole grains, which provide healthy fiber, plant proteins, phytonutrients, and B vitamins.
Makes about six pancakes.
½ cup whole-wheat pastry flour
1 tablespoon whole dark rye flour
1 tablespoon whole spelt flour
1 tablespoon corn flour
1 tablespoon oat flour
1 tablespoon brown rice flour
2 tablespoons flaxseed meal
1 ½ teaspoons baking powder
Pinch of sea salt
1 organic egg
1 tablespoon maple syrup
⅔ cup milk
1 teaspoon oil or butter for cooking
Mix together all dry ingredients in a large bowl. In a separate, small bowl, whisk together the egg and syrup. Pour egg mixture over dry ingredients. Slowly add milk and stir until well combined. If you like a thinner pancake, add more milk.
Heat a griddle or large flat pan over medium heat. Add oil or butter and spread over entire surface with a paper towel. When oil is hot, pour batter into pan or griddle to desired size. Let bubbles form on the top of pancake before flipping. Flip and cook on the second side until pancake is cooked through, about 1 more minute. Serve immediately or keep warm in the oven until all pancakes are cooked.