Kripalu Recipe: Spring Greens Gumbo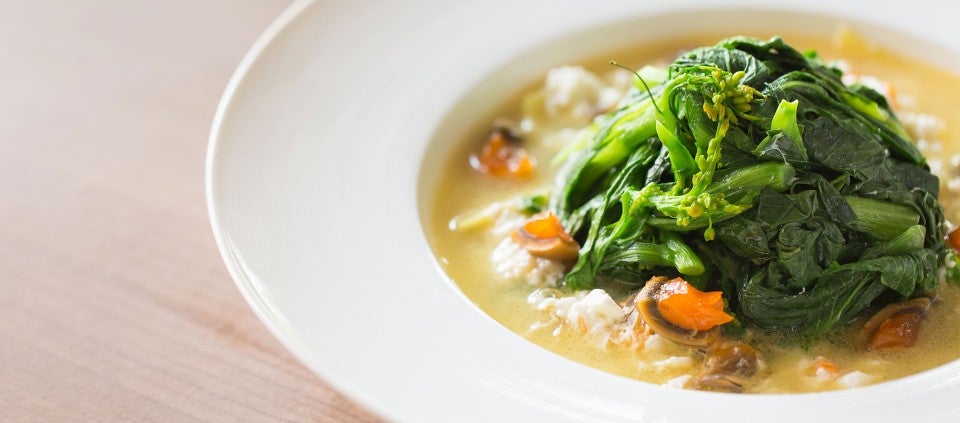 Spring, glorious spring, with its air of fresh possibilities, is the perfect time to do some cleaning and cleansing. Gather up everything green you see in the grocery store and make yourself a big pot of Spring Greens Gumbo. You'll have so much energy that spring housecleaning will feel like a summer breeze.
Serves 4
2 tablespoons extra-virgin olive oil
1 bunch scallions, chopped
2 stalks celery
½ red or yellow bell pepper, chopped
3 cloves garlic, chopped
8 cups chopped greens (kale, chard, collards, mustard greens, arugula, dandelion greens, etc.)
1 teaspoon salt
5 cups water or stock
1 bay leaf
1 tablespoon fresh thyme
¾ teaspoon gumbo file
1½ teaspoons ume vinegar
Wash and chop the vegetables. Sauté scallions, celery, and peppers in extra-virgin olive oil with garlic. Then add chopped greens and a cup of water or stock, and sauté for one minute. Add salt. Add rest of water or stock as well as the bay leaf and thyme. Simmer until greens are very tender. Add file and ume vinegar; blend if desired.