Kripalu Recipe: Squash Bisque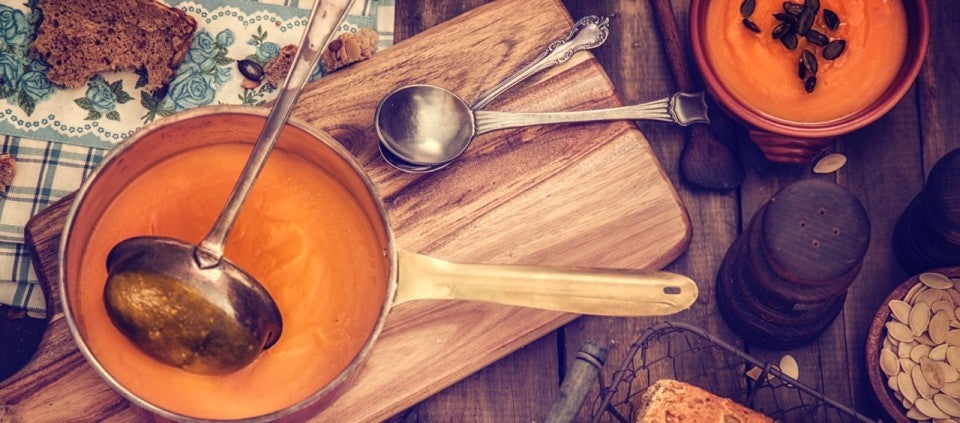 Enjoy this healthy yet decadent version of classic squash soup.
Serves 6
1 butternut or buttercup squash
1 onion, chopped
2 tablespoons vegan spread or butter
1 cup heavy cream or ¼ cup maple syrup
3 cups water or stock
½ tablespoon salt or to taste
Pinch nutmeg
¼ teaspoon ground ginger
½ teaspoon cinnamon
Cut the squash in half and remove seeds. Lightly oil a baking tray and place squash pieces "face down" on the tray. Bake at 350 degrees for 30 minutes, or until squash is soft.
Meanwhile, sauté the onion in the vegan spread or butter in a soup pot. Set aside when onion is tender and lightly browned.
Carefully scoop out the insides of the baked squash from the skin and add to the pot with the onions. Add cream or maple syrup, water or stock, and spices, and use an immersion blender to blend. (You can also do this with a standing blender, working in batches.) Add salt to taste, and simmer until heated through.