Kripalu Recipe: Squash-a-Roni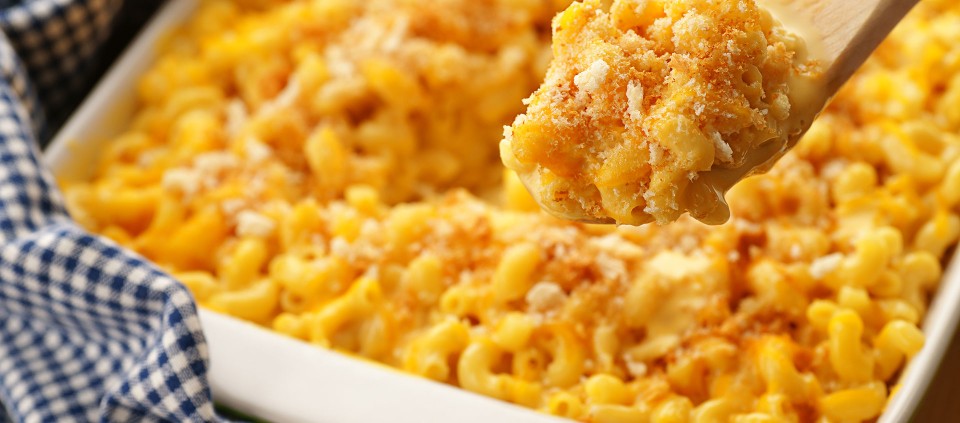 Butternut squash is golden when it comes to its carotenoid content—plant compounds that are converted to vitamin A in the body, essential for our immune systems to ward off colds, viruses, and bacterial infections. The tahini adds to the creamy texture of this recipe and increases the calcium content, important for happy bones. This is a tasty vegan alternative to traditional pasta dishes!
Serves 4 to 6
¾ pound elbow pasta (use gluten-free or whole wheat, if you wish)
4 cups butternut squash, peeled and cubed
Pinch salt
1 small onion
1 tablespoon olive oil
1⁄3 cup tahini
3 tablespoons white miso
1½ teaspoons umeboshi vinegar
Stock water as needed
1 cup chopped roasted nuts or seeds (optional)
Place the peeled and cubed squash in a pot and cover with water. Bring to a boil, add pinch of salt, and simmer until soft. When soft, drain the squash, setting aside the cooking water to use later. Meanwhile, cook the pasta al dente and drain.
Sauté the onion in the olive oil until caramelized. Combine the squash, sautéed onion, and all other ingredients (except the pasta) in a blender, and blend until smooth. Add stock water a little at a time, if needed, to create a smooth, thick consistency.
Toss pasta with sauce and place in a baking tray. Bake for 15 minutes at 350 degrees. To garnish, try chopped roasted walnuts or almonds, or pepitas. Enjoy!