Kripalu Recipe: Sun Burgers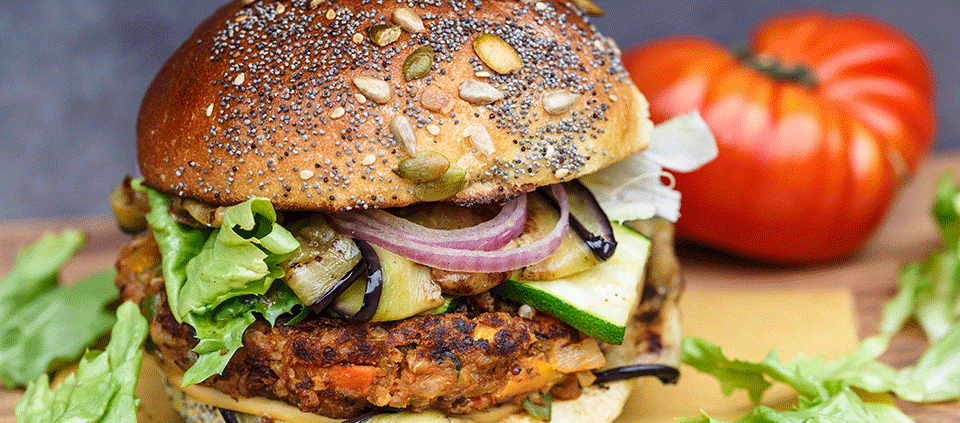 Entirely plant-based and made with whole foods, Kripalu Sun Burgers have an excellent fiber content and a low glycemic index. The carrots and sunflower seeds add a healthy raw-food component. These burgers are also excellent for building stronger bones, as they're high in minerals and trace minerals. Lastly, and perhaps most important, they taste amazing!
Makes four burgers, plus 12–16 "sunballs."
3 cups cooked brown rice
4 cups raw sunflower seeds
1 cup washed and chopped parsley
1 cup grated raw carrots
2 teaspoons salt
½ teaspoon each of ground cumin and onion powder (optional)
In a food processor, grind the sunflower seeds until well crushed, but not paste. Add remaining ingredients, except rice, and blend until well combined. Add rice and pulse until mixture is moist enough to stick together. Using wet hands, shape the mixture into burger and balls. Burgers and sunballs can be baked on an oiled baking sheet or heated in a skillet with a small amount of oil. Both freeze well; thaw before cooking.