Kripalu Recipe: Three Sisters Casserole with Cornbread Topping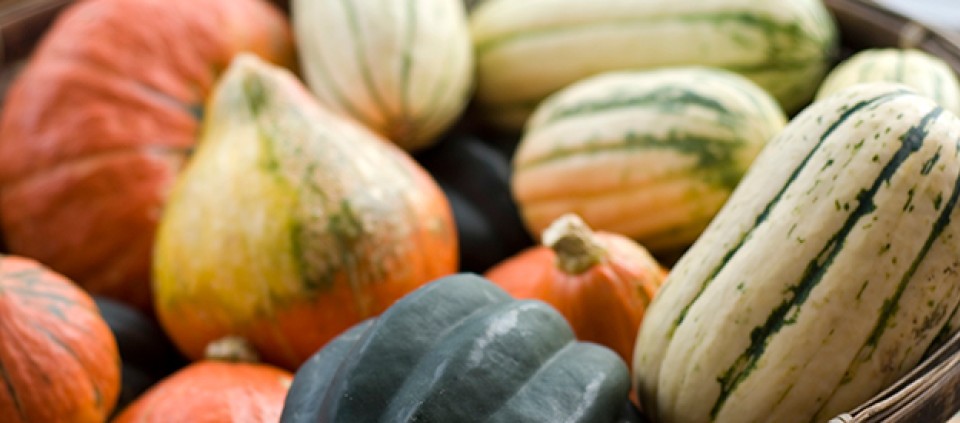 Squash, beans, and corn were christened "the three sisters" by Native American farmers who found that the plants supported and benefited each other: the corn provided a structure for the beans to climb; the beans provided nitrogen to the soil; and the squash spread along the ground, preventing weeds. Enjoy this Kripalu Recipe, which honors the spirit of interconnectedness!
Makes 1 9x9-inch casserole.
Filling:
2 tablespoons olive oil
1 small onion, chopped (about 1 cup)
3 stalks celery, chopped
2 cloves garlic, minced (about 2 teaspooons)
1 teaspoon ground coriander
1 teaspoon cumin
4 cups squash, peeled and cut into 1-inch cubes
2 cups diced tomatoes
1 teaspoon salt
1/2 cup water or stock
2 cups pinto beans, drained and rinsed
1 cup frozen corn
Cornbread:
1 1/4 cup cornmeal
1/2 cup whole-wheat pastry flour
1/2 cup all-purpose flour
1 tablespoon baking powder
1/2 teaspoon salt
1/4 cup water
3/4 cup soy or almond milk
2 tablespoons sunflower oil
1/3 cup maple syrup
1/4 teaspoon vanilla extract
Filling:
Heat olive oil in a large saucepan over medium heat. Add onion, and cook for seven minutes or until they begin to brown. Add celery, and cook a few more minutes, until tender. Add garlic, coriander, and cumin. Stir in squash and tomatoes, making sure they are coated with the spices. Add salt and cook for five minutes, stirring occasionally. Stir in ½ cup water or stock, and bring mixture to a boil. Reduce heat to medium low, and simmer, partially covered, 10 to 15 minutes or until squash is tender. Turn off heat, and stir in beans and corn. Place in a 9x9-inch casserole pan and top with cornbread batter.
Cornbread:
Preheat oven to 375 degrees. Combine cornmeal, flours, baking powder, and salt. In a separate bowl, combine water, soy milk, sunflower oil, maple syrup, and vanilla extract, and mix well. Add the wet ingredients to the dry ingredients, and mix only until everything is blended. (The batter will be thick.)
Bake casserole for 25 to 30 minutes, until it is heated through and the top is slightly browned.
Enjoy!