Kripalu Recipe: Tomato-Cucumber Salad with Yogurt Sauce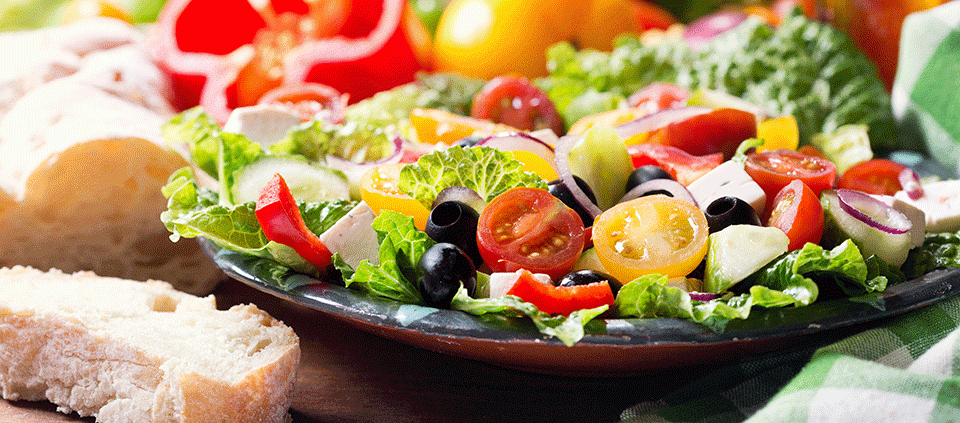 A fresh, delicious summertime salad with a tangy, creamy dressing! Try soy, coconut milk, or almond milk yogurt for a vegan alternative.
Serves 4 to 6
2 to 3 large ripe tomatoes, cut into wedges, or 2 cups grape or cherry tomatoes, cut in half
1 English cucumber, large diced
2 cups sliced romaine lettuce
2 tablespoons fresh mint, chopped
2 tablespoons fresh cilantro, chopped
1/4 cup olives (black or kalamata)
2 tablespoons chopped red onion
Wash everything well and cut into desired sizes. Toss together and either top with yogurt sauce or serve yogurt sauce on the side.
Yogurt Sauce
½ cup fresh yogurt
2 to 3 tablespoons fresh lemon
2 cloves garlic, chopped
Salt and pepper to taste
Combine all ingredients and allow to sit for at least 30 minutes before serving, if possible.