Kripalu Recipe: Traditional Hummus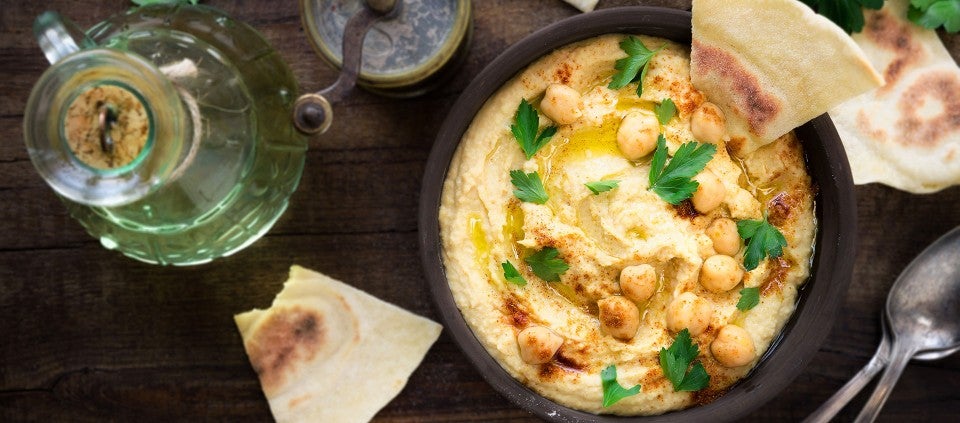 Hummus might just be a perfect food. Plant proteins, like chickpeas and the sesame seeds that make tahini, usually carry a good dose of fiber as well—a magic combo for modulating the rate at which carbohydrates are absorbed, thereby modulating blood sugar. This recipe for hummus offers other benefits as well: The fats in tahini and olive oil are powerful anti-inflammatories, and the acid in the lemon juice facilitates absorption of the iron in the beans and nuts.
1¾ cup cooked chickpeas (about 1 can)
3 tablespoons tahini
2 cloves minced garlic
2 tablespoons extra-virgin olive oil
¼ cup fresh lemon juice
Pinch salt
Pinch cumin
¼ cup water (use plain water or the water from cooking the chickpeas)
Blend together all ingredients, and serve.
Find out about our new cookbook, The Kripalu Kitchen, by Executive Chef Jeremy Rock Smith.