Kripalu Recipe: Vegan Sweet Squash Soup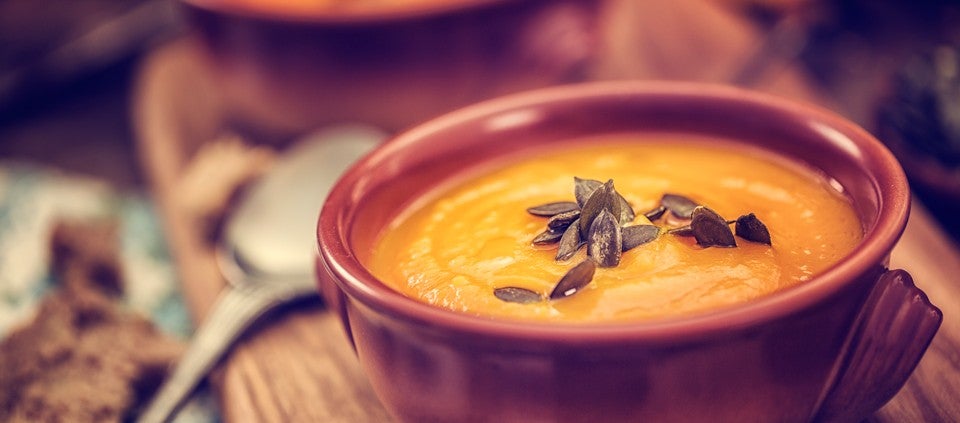 This Kripalu Recipe is not only hearty and warming, it might also help you ward off seasonal colds and viruses. Butternut squash is "golden" when it comes to its carotenoid content—plant compounds that are converted to vitamin A in the body, an essential component in boosting the immune system.
Serves 4
2 tablespoons Earth Balance
1 small Spanish onion, medium diced
1 teaspoon cinnamon
1/2 teaspoon salt
4 cups butternut squash, peeled and cut in large cubes
4 cups vegetable stock
2 tablespoons maple syrup (optional)
In a large, thick-bottomed soup pot, heat the Earth Balance and sauté the onion for 5 to 8 minutes, until it begins to brown. Add cinnamon and salt, and stir to coat onions with spice. Add the squash, stir to combine, and sauté for another 5 minutes. Add stock and turn up heat. Cover pot, bring to a boil, and reduce to medium heat. Cook for 15 to 20 minutes. If stock boils away, add more to cover the squash. When squash is soft, puree with an immersion or traditional blender. Add maple syrup, if using, while blending. Return to soup pot and adjust seasonings as desired.