Lewis Mehl-Madrona on Heroism, Healthcare, and His Favorite Heroes and Villains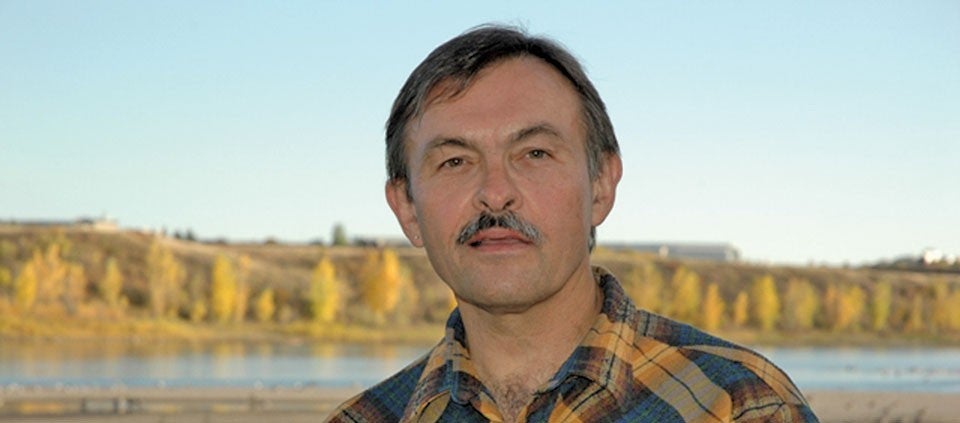 StoryFlow is a series featuring original conversations with Kripalu presenter Lisa Weinert and visionary doctors, writers, yogis, and spiritual leaders about the role of storytelling in their healing and caregiving processes.
"Hearing and telling stories are integral to healing. When hearing stores about healing from people who seem like us, we become inspired to believe that our own healing is possible."
—Lewis Mehl-Madrona
Storyteller, Native American healer, and a graduate of the Stanford University School of Medicine, Lewis Mehl-Madrona is a visionary in the field of narrative medicine, and an unsung hero of the integrative health movement in the United States.
Far ahead of his time, Lewis was propagating the role of story in healing—since he graduated from Stanford in 1975 (as the School of Medicine's youngest-ever peacetime graduate). He's also a celebrated writer who has been keenly observing our climate of healing and medicine over six titles and counting—including the trilogy Coyote Medicine, Coyote Healing, and Coyote Wisdom; Narrative Medicine; and Healing the Mind through the Power of Story: The Promise of Narrative Psychiatry.
Lewis has carried a heavy clinical load of patients for more than 20 years, and knows firsthand what it means to use story with individual patients, day in and day out. And, as an American Indian from the Cherokee and Lakota tribes, he is committed to the ritual, magic, and spirituality of the Native American tradition, and layers everything he does with that perspective. In his work, he explores the role of story and community in the healing process again and again.
I had the great pleasure of presenting with Lewis at the first Narrative Medicine Conference at Kripalu in June 2015, and was honored to sit down with him at that time to talk about the wisdom that comes through story for my latest edition of the podcast Narrative Medicine with Lisa Weinert. I spoke with him again recently about his new body of work on the topic of heroism.
Lisa How do we become heroic in our own lives? What is a hero in terms of healthcare?
Lewis One of the major problems in healthcare is the lack of agency. I suspect we have trained people to avoid a sense of agency (meaning that if you do something, it matters). So many of the maladies that afflict modern people arise from passivity. Where narrative comes in, we need to develop a different story with how we relate to the world. We need a story for how to take action.
How do you use this approach in a clinical setting?
In the clinic, we try to find ways to inspire people to take agency and do something in their lives. So, if your diabetes is out of control, wouldn't it be great if you ate less pie and you went out and walked around the block or maybe even took a yoga class? Or if your blood pressure is sky-high, wouldn't it be great if you actively explored mindfulness?
What we're doing is trying to change people's stories about how they relate to their world, so they believe they are capable of taking action and that the action they take can produce results.
How does a caregiver use this understanding in their practice?
As a caregiver, you can help give people a better story, one that they in turn can use to make the changes that they need to make. Everyone has a story about how they're not doing something they want to be doing. How do we move from the story of not doing to the story of doing. As Yoda says, "Don't try, just do."
How will you present your work on heroism to program participants, at Kripalu or elsewhere?
There will be a few different threads to it. We will explore what it means to be a hero in your own life. When have you been heroic? Have you been honored enough for that heroism? Who's the hero you aspire to be? Who are your personal heroes? What would it take to be more like them? What do your favorite villains bring out in your favorite heroes?
We might ask participants to pick an area where they are unhappy or stuck and make a heroic narrative about how a character like you got through this. There will be low-risk role-playing, cartooning, and playful exploration in which imperfection is desired.
Who are your personal heroes?
Frank Fools Crow, an amazing human being, an incredibly inspiring person. Thomas Merton, because he advised, do the right thing even if you're sure it won't work. Also, the people I have worked with who have amazed me with their strength and transcendent power to overcome incredible trauma, and become more than anyone imagined they could be.
Who are your favorite villains, and how do they impact the hero's journey?
My favorite villains have got to be the Joker and the Penguin, because they take such pleasure in their villainry. In order to defeat those two guys, Batman has to struggle and transcend his limitations and become more than he imagined he could be.
Find out about programs with Lewis Mehl-Madrona at Kripalu.
Find out about programs with Lisa Weinert at Kripalu.
© Kripalu Center for Yoga & Health. All rights reserved. To request permission to reprint, please email editor@kripalu.org.
Lisa Weinert, RYT-200, is passionate about powerful voices and the potential for storytelling to heal and transform lives. She offers book coaching programs and online courses and teaches at Wesleyan University.
Full Bio and Programs