The Power of Yoga Therapy for Chronic Pain Management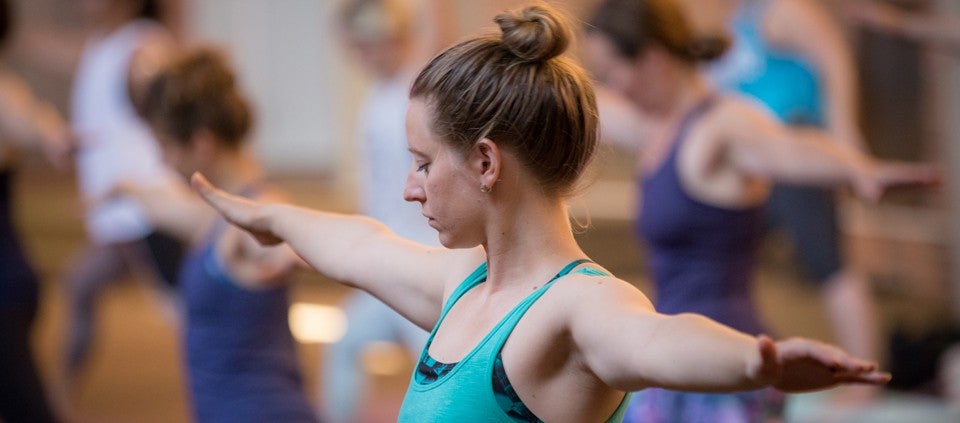 According to a National Institutes of Health analysis from the most recent National Health Interview Survey, 25 million adults experience chronic pain and nearly 40 million experience severe pain. As conventional approaches are often not sufficient to mitigate pain, it is one of the primary reasons people seek complementary approaches. The National Center for Complementary and Integrative Health has prioritized the study of complementary approaches, such as yoga, to help alleviate this widespread issue of pain.
What is pain?
The International Association for the Study of Pain defines pain as "an unpleasant sensory and emotional experience associated with actual or potential tissue damage, or described in terms of such damage." Pain is associated with changes that traverse the physical, psychological, and social aspects of a person's experience.
Physical changes can include musculoskeletal imbalances or alternate movement strategies; nervous system sensitization; dysregulation of the autonomic nervous system, which controls involuntary actions such as breathing and heartbeat; and an alteration in body perception or awareness. Psychological changes include anxiety, depression, and increased stress. Lastly, levels of perceived isolation or lack of connection have been associated with increased pain or disability.
What is yoga therapy, and how does it help with chronic pain?
Yoga therapy is an emerging complementary and integrative healthcare practice. The International Association of Yoga Therapists, which has established procedures for the accreditation of schools and credentialing of yoga therapists, defines yoga therapy as "the process of empowering individuals to progress toward improved health and well-being through the application of the teachings and practices of yoga." It is a distinct healthcare discipline with its own explanatory framework of health and disease that takes a multidimensional and holistic perspective of the individual. The yoga therapist works with the individual to cocreate a plan to facilitate movement toward well-being.
Research points to the effect of yoga in supporting both regulation and resilience of the nervous system as key to its benefit for both physical and psychological health and well-being. Yoga offers body-based practices such as breathing techniques and movement, which provide "bottom-up" strategies for regulation and resilience. In other words, through breath and movement, a change in autonomic nervous system activation may occur that can also help foster changes in emotion, mood, and posture. Yoga also offers meditation practices and ethical principles that provide "top-down" self-regulatory strategies.
Through intentions (i.e., non-harming or contentment) and meditation, a change in mental state and autonomic nervous system state is cultivated, which can assist in regulation and resilience of the body and mind. In addition, research indicates that yoga helps to foster experiences of connection and compassion, which have a positive impact on levels of both pain and disability.
Find out about upcoming programs with Marlysa Sullivan.
Marlysa Sullivan MPT, C-IAYT, is an assistant professor at Maryland University of Integrative Health (MUIH), in Laurel, Maryland, and the founder of the Center for Integrative Yoga Studies. This article was originally published in Natural Awakenings magazine.
Marlysa Sullivan, MPT, C-IAYT, is an assistant professor in integrative health sciences, researcher, physical therapist, and yoga therapist specializing in chronic pain, neurological, and orthopedic conditions.
Full Bio and Programs