Online Program
There are no upcoming dates for this program.
The Power of Breathwork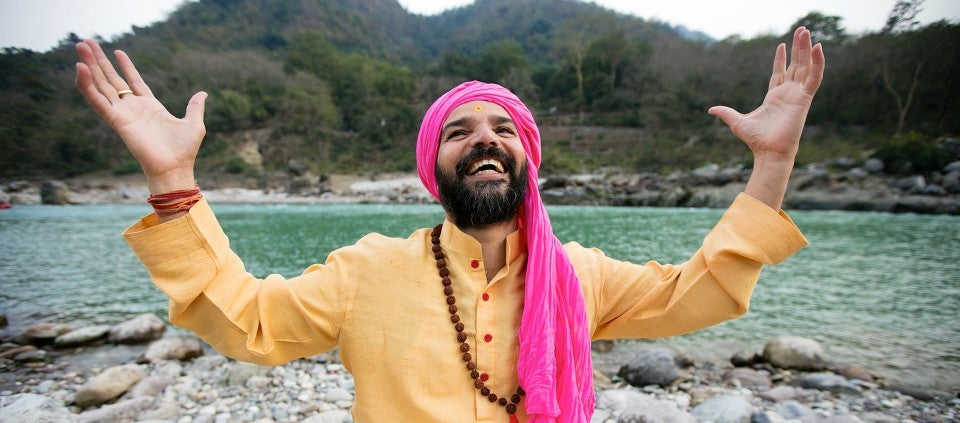 REBALANCE, REVIVE & REBOOT
Breathwork is one of the most powerful of all yoga techniques. It can release chronic stress and anxiety and help you heal at a deep level. Many of us have been more anxious and sedentary than usual, which can cause an imbalance in the body and feelings of fear, limitation, and sluggishness.
This powerful tool of breathwork (also known as pranayama) can bring many benefits for well-being relevant to all stages and paths of life. Learn how breathwork can help
Balance and help release suppressed emotions
Release stress and manage chronic pain
Calm the mind and improve concentration
Strengthen cardiovascular health and build respiratory capacity
Support digestive health, and more!
This summer, join Himalayan yoga master Yogrishi Vishvketu (Vishva-ji) for a program designed to revive and rebalance yourself using the power of breathwork. Explore several other special tools of yoga, including yoga nidra and vedic rituals which have been used by yogic practitioners to release suppressed emotions and reprogramme you to reach your highest potential.
Read more about the program.
Recommended materials A notebook, pen, a yoga mat, and any props that you may need for a restorative practice.
Note All recordings will be available within 72 hours of the end of each session. You will have access to the video recording(s) for 30 days after the program ends.
---
Program at a Glance
Yoga Experience
All levels
---
Presenter(s)
Yogrishi Vishvketu (Yogrishi), PhD, Himalayan yoga master and founder of Akhanda Yoga, has studied and practiced yoga for more than 40 years and holds a doctorate in yoga philosophy.
Full Bio and Programs