On Campus Program
The Radiance Sutras
Meditation and the Path of Intimacy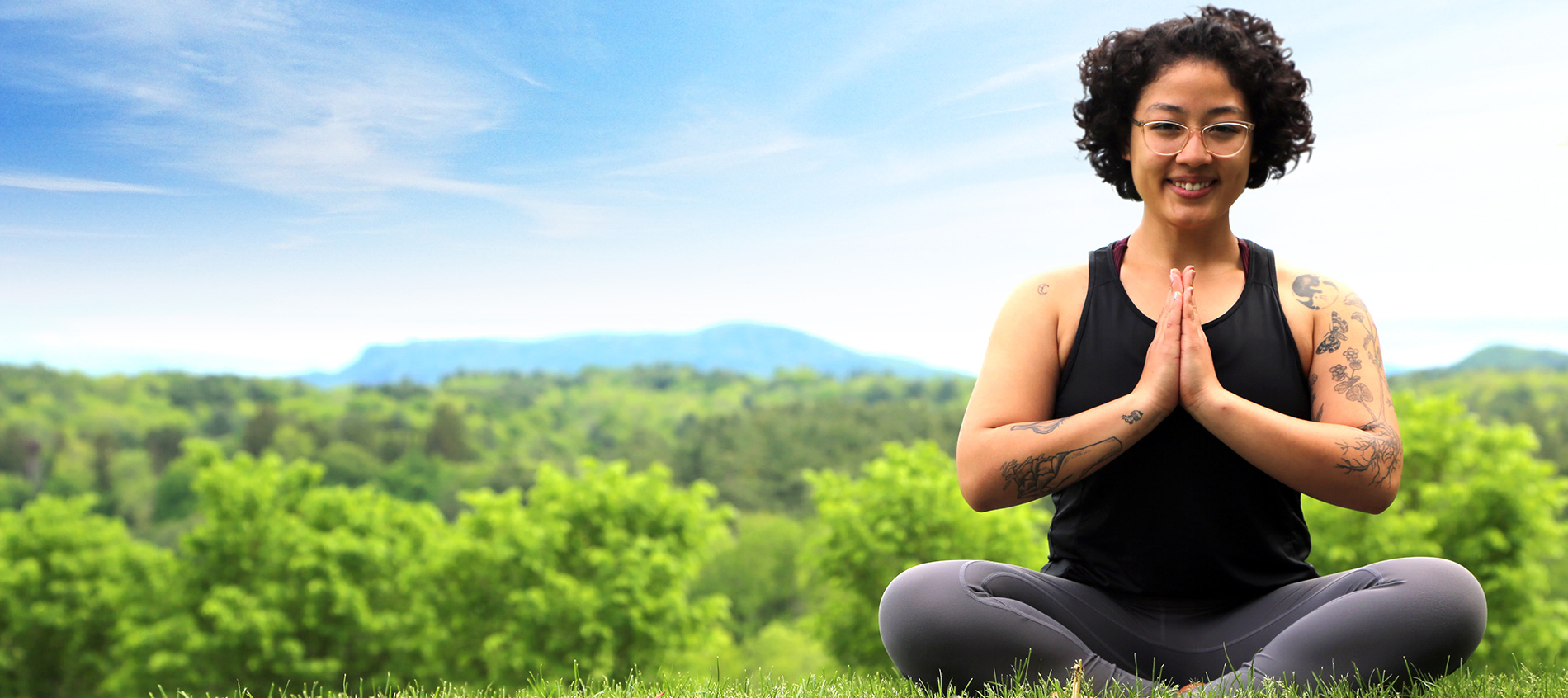 INSTINCTIVE MEDITATION
This summer, immerse yourself in the luminous world of The Radiance Sutras, a fresh version of a classic yoga meditation text. Whether you have embraced meditation for years or are new to the practice, this natural and playful approach to meditation is designed to meet you where you are—restless, lonely, loving, tired, excited, nostalgic, or quiet. The emphasis is on naturalness, spontaneity, and being at home in the universe and your body.
During the workshop, you will have an opportunity to explore different meditation techniques, discover what you love, and develop the practices that work the best for you. In this approach, you follow your love, wonder, and delight, and the reward is deep inner rejuvenation.
The Sutras present 112 ways to touch the sacred in the midst of everyday life from gazing at nature, cherishing breath, listening to music, bathing in silence, dancing, chanting, drumming, savoring food with intense awareness, and loving and praying continuously. The Radiance Sutras sing of passionate serenity, in which all your senses are alive to the vibrancy of the world, with a foundation of inner centeredness.
Return home rested, refreshed, and with a better understanding of the best meditation for YOU.
---
Included in Your Stay
| | | |
| --- | --- | --- |
| Daily Yoga Classes | 3 All-Natural Meals | Access to the Kripalu Grounds |
---
---