On Campus Program
Sing, Dance, Pray: Romancing the Beloved
A Women's Self-Renewal Retreat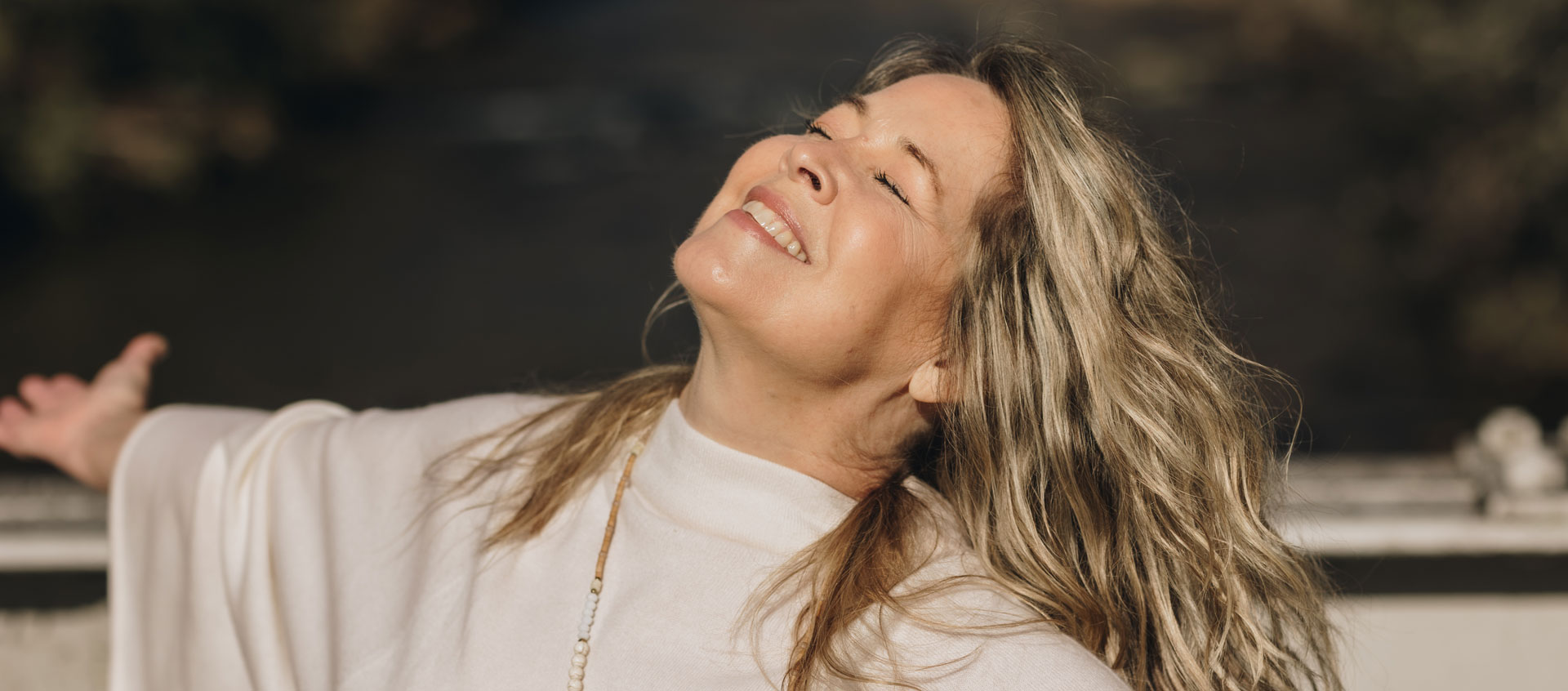 UNLEASH THE POWER OF SELF-CARE
"You can search throughout the entire universe for someone who is more deserving of your love and affection than you are yourself, and that person is not to be found anywhere. You yourself, as much as anybody in the entire universe deserve your love and affection." —Buddha
Are you in transition and asking, "What is uniquely mine to do?" Permission is granted to practice the art of extreme self-care.
Join transformational coach, author, and master retreat facilitator Renée Trudeau for a deeply restorative, nature-based, self-renewal program just for women. Reconnect with who you are, learn grounding and regulating practices for navigating the unknown, and learn to cultivate sovereignty and let your light shine.
You will experience how to:
Awaken your feminine power and learn to cultivate and harness this energy through daily practices.
Speak your truth and unleash your wildness through ritual, dancing, and singing.
Explore the "goddess life" and find your sweet spot in work, play, and rest.
Feel more in flow—tend to your soul, ignite your aliveness, and strengthen your intuition.
Embrace the art and science of self-care and cultivate your desired state of being.
Rest in stillness, nature, and yoga nidra—and learn about the power of slowing down and doing less. Enjoy authentic connection with soulful, heart-minded women of all ages as you explore new ways of being and experience greater freedom and joy.
NOTE This program is for women only, at all life stages. No prior yoga experience needed.
---
"Wow!! I was blown away by Renee's retreat! Want a weekend that encourages you to nurture your body and soul, where you laugh, cry, dance, sing and connect deeply to your true self? Renee is a fully present, deeply authentic, beautiful woman who invites our own energy to soar and fill us to overflowing. I hope you'll give yourself this gift." —Carol, long-time Kripalu visitor
---
Program at a Glance
Program Theme
All Self-Discovery
---
Presenter(s)
Renée Peterson Trudeau is an internationally recognized transformational coach, speaker, catalyst, founder and president of Career Strategists, and the author of two award-winning books The Mother's Guide to Self-Renewal: How to Reclaim, Rejuvenate and Re-Balance Your Life and Nurturing the Soul of Your Family: 10 Ways to Reconnect and Find Peace in Everyday Life.
Full Bio and Programs